Magdalena Rucińska - Znaki szczególne
Gdzie?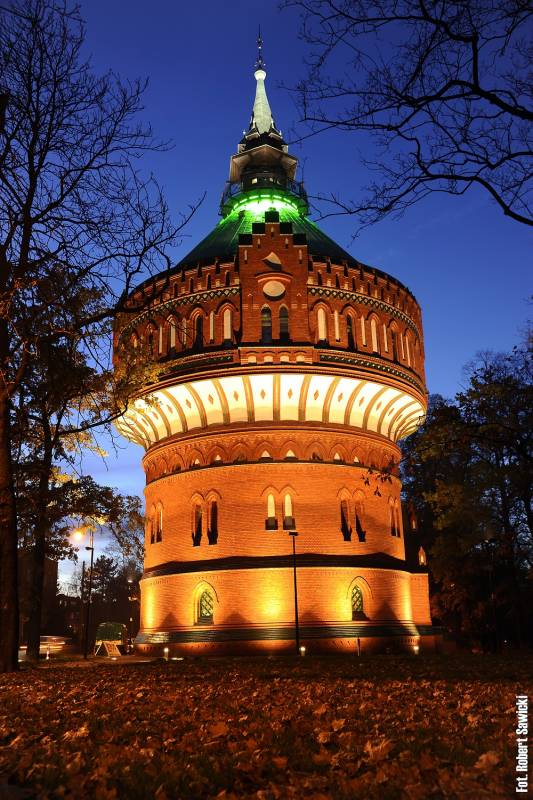 GALERIA WIEŻY CIŚNIEŃ MUZEUM WODOCIĄGÓW ul. Filarecka 1 zaprasza na otwarcie wystawy Magdaleny Rucińskiej pt. "Znaki szczególne" w piątek 20 stycznia 2017r. o godzinie 18.00. Wystawa będzie czynna do 9 lutego 2017r.
Magdalena Rucińska jest absolwentką Lingwistyki Stosowanej na Uniwersytecie Kazimierza Wielkiego w Bydgoszczy (dyplom w 2009r) oraz Edukacji Artystycznej na Akademii Sztuk Pięknych w Poznaniu (dyplom w 2010r, dzisiaj UA). W roku akademickim 2009/2010 była stypendystką Ministerstwa Kultury i Dziedzictwa Narodowego.
Pisze recenzje i artykuły, które są publikowane m.in. w "Lampie", "Zwykłym Życiu", "Fabulariach", "Oku", "Zeszytach Komiksowych" oraz autorskim artzine (art magazine, czasopismo wydawane własnym sumptem): "1zine".
Jej obrazy z pogranicza rysunku i malarstwa "czyta się" jak ilustracje, ale są pojedynczymi opowieściami - dużo można sobie dopowiedzieć. Interesuje się także techniką sitodruku. Współpracowała z Otwartą Pracownią Sitodruku.
Jest asystentką w Katedrze Sztuk Wizualnych kierunku Architektury Wnętrz na bydgoskim Uniwersytecie Technologiczno-Przyrodniczym.
Wystawiała swoje prace na wystawach indywidualnych: Galeria Kantorek, Galeria Wspólna, Poznańska Galeria Komiksu "Cheap East" w Centrum Kultury Zamek, MBWA Leszno, Szczecińskiej Galerii "Orient", Centralnym Muzeum Włókiennictwa w Łodzi oraz na wystawach zbiorowych: Galeria Wieży Ciśnień, Galeria Biblioteki Uniwersytetu Kazimierza Wielkiego. Jej obraz pt. "Wywnętrzanie został wyróżniony na Ogólnopolskiej Wystawie Malarstwa im. Leona Wyczółkowskiego, a obraz pt. "Nie-pokoje" wyróżniono w Konkursie pn. Sąsiedzi organizowanym dla artystów bydgoskich przez Towarzystwo Inicjatyw Kulturalnych w Bydgoszczy oraz bydgoską Galerię Miejską bwa.
" Znaki szczególne"
Magda Rucińska
Znaki szczególne to cechy wyróżniające, świadczące o charakterze, tożsamości. To właściwości dzięki, którym określamy wyjątkowość, swoistość. To ślady na ciele, w psychice. Piętna. Znamiona. Dla mnie znaki szczególne to te, do których jestem w jakiś sposób przywiązana i te, które stały się częścią mojego małego twórczego uniwersum. Metafory, metonimie i symbole - syntetyczne formy - które powracają w moich pracach i odsyłają do codziennych i przeszłych doświadczeń, skrytych subiektywności, a jednocześnie je transcendują. Nie mogę ich mieć na wyłączność. Nie jestem w stanie ich całkiem zawłaszczyć. Znaki i ich sens pozostają czymś, co łączy mnie z przeszłością i z drugim człowiekiem. W swojej twórczości używam obrazu i słowa. Dobrze się czuję w szarej strefie pomiędzy wizualnością a dyskursem. Drobne elementy, z których buduję swoje kompozycje traktuję w sposób otwarty. Nie chciałabym zamykać ich znaczenia. Lubię ten moment, gdy poszczególne cząstki obrazu zatracają swój indywidualny wydźwięk, a sens zaczyna wyłaniać się z całości. To ciekawy moment wyobcowania, gdy odnajduję w sobie i swojej pracy nową wartość.