"W Głębi" – wernisaż projektu Karoliny Jarosławskiej i Klaudii Ka
Gdzie?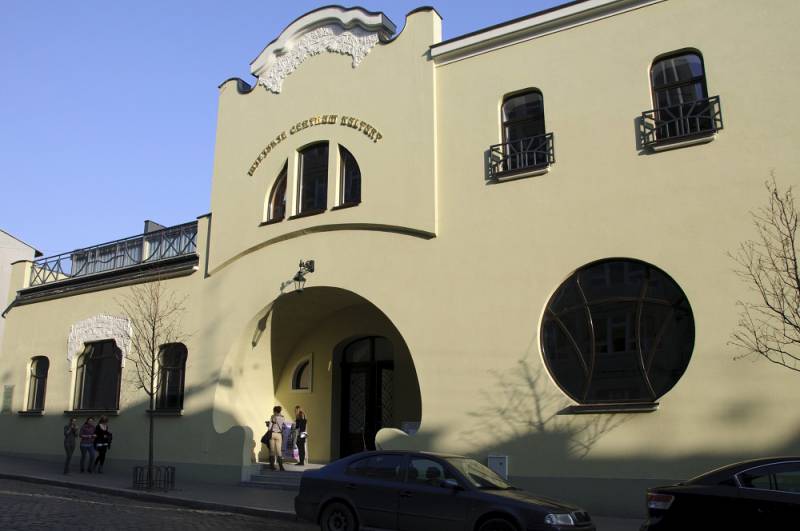 "W Głębi"
Natura wabi nas niezwykłym
układem barw lub surową tonacją, zadziwia abstrakcyjną formą. Wystarczy
wsłuchać się w jej odgłosy, aby zostać zainspirowanym.
Drzewo za psychologią głębi traktowane jest jako symbol osobowości i jej rozwoju.
Woda to siła natury przerastająca człowieka - zachwycająca i budząca szacunek.
Cień to przestrzeń ukryta i niewyjaśniona, a równocześnie wciągająca i budująca napięcie.
Wymienione elementy powracają w obrazach Karoliny Jarosławskiej i Klaudii Ka.
Prace obu malarek łączy również ograniczona gama barwna oparta na
czerniach, bielach, beżach i szarościach. Jednak podejście do tematu i
temperament obu autorek są skrajnie różne.
W pracach Karoliny Jarosławskiej
można doszukiwać się kawałków krajobrazu widzianych z bardzo bliska w
postaci abstrakcyjnych płaszczyzn, ale prawdziwą istotą jej prac jest
zmaganie z materią odzwierciedlone w swobodnej technice malarskiej,
kontraście plam barwnych i dynamicznej kompozycji.
Klaudia Ka
opowiadając proste historie stara się zrozumieć naturę własną i
otaczającego świata. Figuratywne przedstawienia postaci i miejsc
charakteryzuje stonowana gama barwna i dbałość o szczegóły przywodząca
na myśl dawne ilustracje.
Podróż w głąb przyrody jest dla obu autorek uniwersalną podróżą w głąb siebie w poszukiwaniu własnej natury i uspokojenia.
Ich
prace są odzwierciedleniem indywidualnych punktów widzenia, których
zestawienie może dać powód do zatrzymania się i zastanowienia nad istotą
natury drzew, wody i cienia.