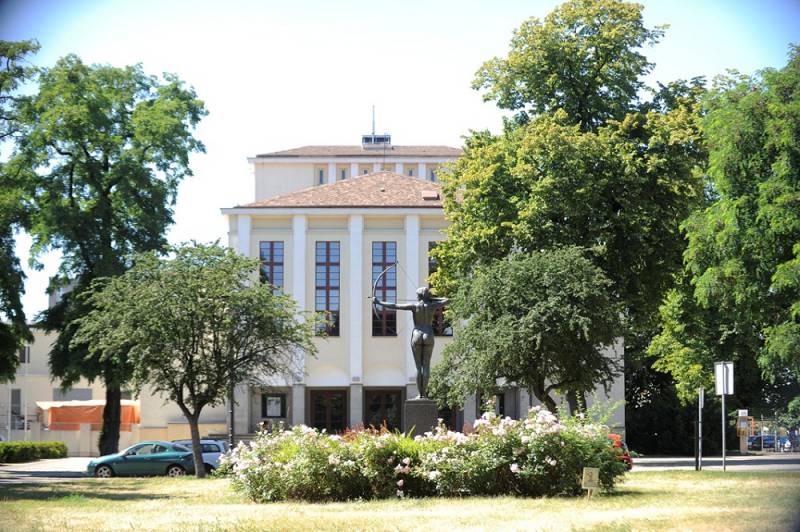 Detroit. Historia ręki to
spektakl, dla którego ramą jest słynny mural Diego Rivery namalowany
w The Detroit Institute of Arts. Fresk ten rozpościera się na czterech
ścianach muzealnego dziedzińca. Wchodząc na dziedziniec, wkraczamy
jednocześnie do przemysłowego miasta sportretowanego przez Riverę w 1933
roku., w chwili swego największego rozkwitu, gdy Detroit było nie tylko
najważniejszym centrum przemysłowym, ale także miastem-ikoną
nowoczesności.
Janiczak i Rubin, korzystając
z motywów i tematów zawartych w muralu, opowiedzą ponownie historię
Detroit, miasta, które zbankrutowało.
bydgoszcz.treespot.pl
>