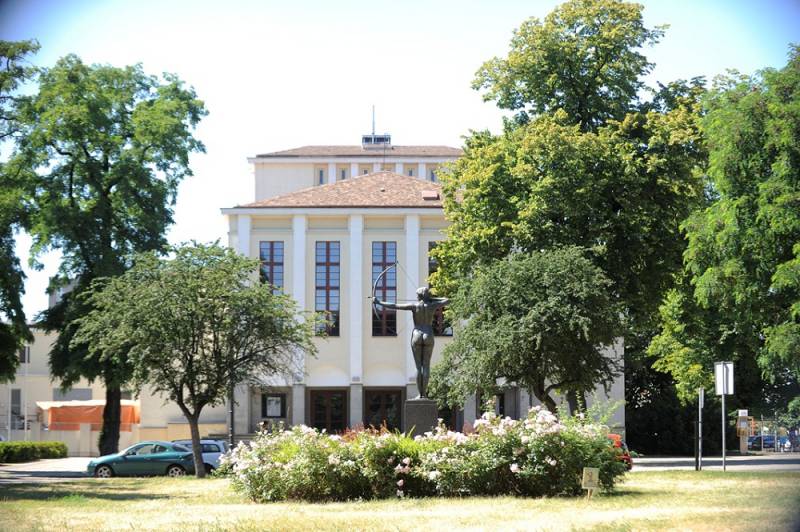 Afryka
SPEKTAKL
mała scena
czas trwania: 120 minut bez przerwy
Agnieszka Jakimiak Afryka
reżyseria Bartek Frąckowiak
dramaturgia Agnieszka Jakimiak
scenografia, kostiumy Anna Maria Karczmarska
muzyka Krzysztof Kaliski
reżyseria światła Agata Skwarczyńska
występują Klara Bielawka, Szymon Czacki, Maciej Pesta, Sonia Roszczuk, Anita Sokołowska, Jakub Ulewicz
(...) nie ma jednej Afryki, nigdy nie można mówić o całej Afryce i naraz o Afryce
To nie jest opowieść o Ryszardzie Kapuścińskim w Afryce. Ani opowieść o Afryce. Ani o tym, jak można przedstawić Afrykę, ani o tym, jak nie należy jej przedstawić.
Przedstawienie Afryki uchodzi za wyzwanie niemożliwe lub zakazane dla tych, którzy nie mają bezpośredniego wglądu w bieżącą sytuację państw i społeczeństw kontynentu. Ci, którzy tam nie są, nie byli i nie będą, nie powinni wypowiadać się w sprawie tych, którzy tam są. Ci, których tam nie ma, nie mają żadnego związku z ropą z Nigerii, telefonami komórkowymi finansującymi wojnę w Kongu, epidemią AIDS w katolickiej Ugandzie. Afryka jest daleko, Afryka jest dla nas niedostępna, Afryka jest niemożliwa.
To nie jest historia Afryki. To historia kilku pojęć wędrujących po Europie od czasów kolonializmu przez okres dekolonizacji aż po dzisiaj. Ryszard Kapuściński był świadkiem odzyskiwania niepodległości przez Ghanę, Kongo, Nigerię, Mozambik i wiele innych krajów w latach pięćdziesiątych i sześćdziesiątych. My przyglądamy się procesom, które doprowadziły do ich ponownego uzależnienia od Europy - zarówno na płaszczyźnie polityczne i ekonomicznej, jak w wymiarze fantazmatycznym. To opowieść o kilkunastu wyobrażeniach, które pracują na to, żeby procesy produkcji były niewidzialne i zarazem nieuczciwe, żeby obojętność wchodziła w płynną relację z wyzyskiem, żeby z dyskursu rasistowskiego uczynić neutralny i przezroczysty język.
Tekst Agnieszki Jakimiak demaskuje wszelkie pseudo-pomocowe działania Europejczyków na terenach postkolonialnych. Zasypywanie krajów afrykańskich nikomu niepotrzebną odzieżą, przeterminowanymi lekami, żywnością, hamuje bowiem rozwój lokalnej gospodarki, uzależniając ekonomicznie mieszkańców tego kontynentu od ich byłych kolonistów - Anita Nowak, Teatr dla Was
Nagroda dla Klary Bielawki za rolę Odnalezionego Dziennika na 55. Kaliskich Spotkniach Teatralnych
Objęciem mecenatem premiery spektaklu "Afryka" wynika z przekonania władz Getin Banku o tym, że stan rozwoju kultury przekłada się na jakość życia, a poprawa tej ostatniej jest priorytetem spółki. Wsparcie twórców mających odwagę realizować przedstawienia w sposób niestandardowy, nadających im nowych wartości, wiąże się z wyznawanymi przez Bank wartościami, takimi jak odwaga i entuzjazm.