WARZYWA. Sensoryczne spotkanie z książkami i sztuką dla najmłodszych. #CzyTam Świat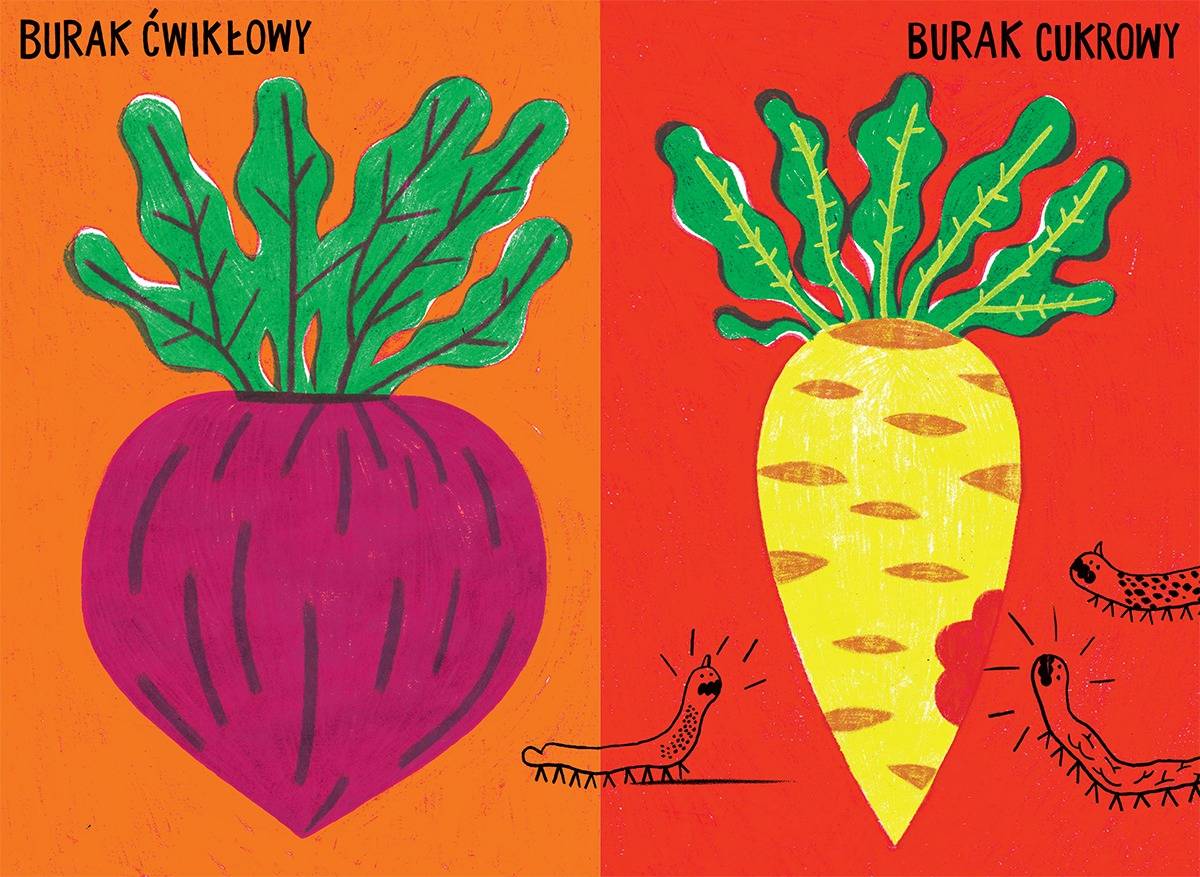 Informacje od Organizatora:
Zapraszamy na sensoryczne spotkanie z najmłodszymi (i nieco starszymi) dziećmi i najlepszymi książkami dla dzieci. Każde z nich to PRZYGODA ze sztuką i wsparcie rozwoju dziecka.
Spotkajmy się z książkami O WARZYAWACH, będzie po pierwszym dniu jesieni, a przed dniem... jabłka.
Dołączycie do tego czytania i poznawania świata?
CzyTamŚwiat spotkania dla Rodziców (jak najbardziej dorosłych) i dzieci w wieku od 2 roku do 7 lat (piękne są interakcje między dziećmi w różnym wieku).
Spotkanie jest częścią cyklu pn. "Sensoryczne spotkania z książkami i sztuką dla najmłodszych, CzyTamŚwiat", realizowanego przez Fundację 12 Kamienica przy finansowym wsparciu Miasta Bydgoszczy.
Dzięki temu ZAJĘCIA SĄ NIEODPŁATNE, jednak obowiązują zapisy (o czym poniżej).
NA TO SPOTKANIE MOŻECIE ZAPISYWAĆ SIĘ OD 19 WRZEŚNIA, OD GODZ. 20.00.
(wcześniejsze zapisy nie będą uwzględniane)
Formuła obejmuje warsztaty, na których Wasze dzieci nie tylko rozkochają się w książkach. Zetkną się też z innymi dziedzinami sztuki, np. muzyką, plastyką, tańcem, a nawet kulinariami. Wszystko to w formie wspierającej ogólny rozwój dziecka i procesy integracji sensorycznej. W oparciu o temat książek z danego spotkania dzieci poznają świat, przez wzrok, słuch, dotyk, smak, węch...
Dla tych, którzy nie znają tej autorskiej formuły, informacja, że zajęcia, według własnego pomysłu, prowadzi Lucyna Brzezinska-Eluszkiewicz, filolożka polska, pedagożka i absolwentka studiów z zakresu terapii i diagnozy SI. Dwukrotnie (w latach 2019 i 2020) nominowana do nagrody Książka Roku Polskiej Sekcji IBBY, International Board on Books for Young People, w kategorii Upowszechnianie Czytelnictwa.
Zaglądajcie pod #CzyTamŚwiat #CzytanieiDziałanie.
Zapisujcie się zatem i CZEKAJCIE NA INFORMACJĘ ZWROTNĄ.
PISZCIE: tuczytam@op.pl, w temacie wiadomości wpisujcie "czytam, projekt, WARZYWA"
PODAJCIE SWOJE IMIĘ I NAZWISKO, warto też w zgłoszeniu zawrzeć wiek dziecka (dzieci) i swój numer telefonu.
DECYDUJE KOLEJNOŚĆ ZGŁOSZEŃ.
MIEJCIE, CHOĆBY DLA DZIECI, UBRANIA NA ZMIANĘ.
Wykorzystana ilustracja pochodzi z książki "Pora na kalafiora", autorstwa Agaty Dudek Małgorzaty Nowak, z Wydawnictwa Dwie Siostry.
____________________
Kalendarz wydarzeń odbywających się w Bydgoszczy miej zawsze pod ręką dzięki aplikacji mobilnej (Android i iOS).
______________________
Informacje o wydarzeniach przesyłajcie na adres wydarzenia@visitbydgoszcz.pl
______________________
Bydgoskie Centrum Informacji nie ponosi odpowiedzialności za jakiekolwiek zmiany miejsc, godzin i dat wydarzeń.