Wernisaż wystawy prac Wojciecha Kucharczyka
Gdzie?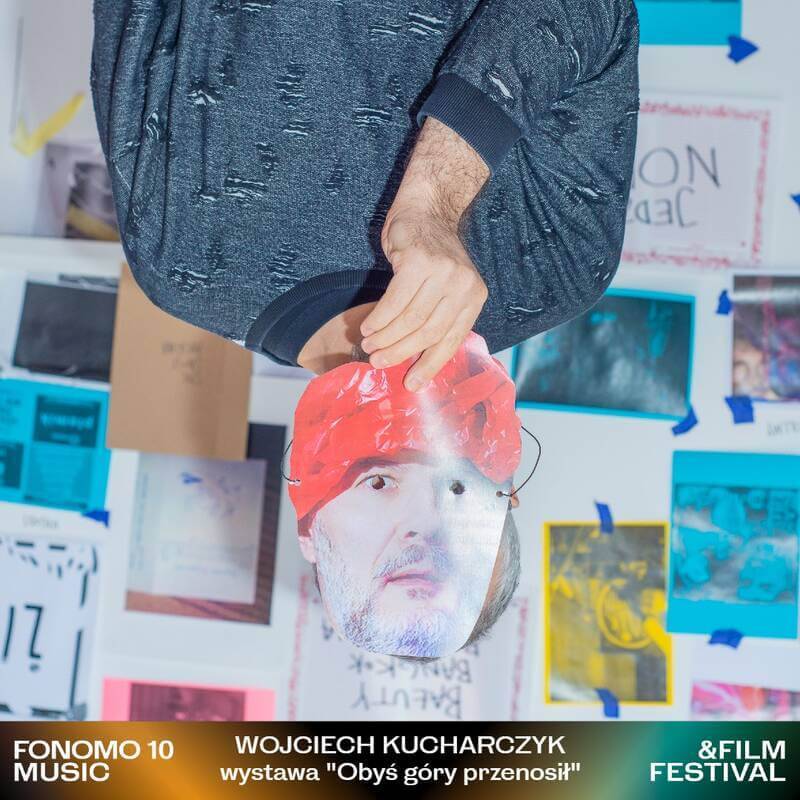 20 października 2021, godz. 19.00 / Galeria Miejska bwa w Bydgoszczy
Wojciech Kucharczyk – "Obyś góry przenosił". Obrazy, makiety i inne obiekty.
Kurator: Łukasz Dziedzic
Podczas wernisażu koncert zespołu Mołr Drammaz
Rzeczywistość wciąż stawia przed nami nowe wyzwania. Przyjęło się, że umiejętność radzenia sobie z nimi jest darem. A co, jeśli popatrzymy na to inaczej? Jeśli pokonywanie kolejnych trudności jest przekleństwem? Czy możemy sobie pozwolić na upadek, który wyrwie nas z uścisków syzyfowej pracy?
Tytuł wystawy Wojciecha Kucharczyka "Obyś góry przenosił" jest jak dobre i złe życzenie zarazem. Ma dać siłę do mierzenia się z gigantycznymi problemami, ale jednocześnie skazuje na wieczny wysiłek, nie pozwalając na potknięcia, załamania i porażki. Ta nieustająca praca pomaga uporać się z ciężarem rzeczywistości, a jednocześnie przygniata swoim nadmiarem.
Postać Kucharczyka łączy w sobie cechy podróżnika–kolekcjonera–artysty, który wszystkie intrygujące doznania i przedmioty napotkane na swojej drodze pochłania i zbiera, po czym kompulsywnie uwalnia w najróżniejszych formach: dźwięków, obrazów czy obiektów. Na tej wystawie przeniesiemy się do świata mikrohistorii. To skarbnica dziwnej, ezoterycznej wiedzy zbudowana z tego, co powszednie i z czym często zmagamy się przenosząc swoje góry.
Wojciech Kucharczyk to artysta audiowizualny, muzyk, działacz. Zaangażowany w mnóstwo projektów, ma na koncie ponad sto płyt, wiele wystaw i koncertów, książki i albumy, a także spektakle muzyczne i taneczne. Obronił dyplom z malarstwa, instalacji i litografii na katowickiej ASP. Prowadzi wydawnictwo Mik Musik i gra, ukrywając się pod różnymi aliasami, z których najbardziej znanymi są Mołr Drammaz, The Complainer i retro*sex*galaxy. Zajmuje się również muzyczną działalnością kuratorską, z czego najważniejszą był autorski program sceny Carbon na festiwalu Tauron Nowa Muzyka w Katowicach.
Mołr Drammaz – zespół tworzony głównie przez rodzeństwo Asię Bronisławską i Wojciecha Kucharczyka – narodził się z performatywnego koncertu zagranego w 1993 roku w Gdańsku. Przez lata styl Bębniarzy z kraju Mołr ewoluował od surowego, perkusyjnego transu ku elektronicznym eksperymentom, ale pozostaje niezmiennie wierny koncepcji "muzyki podróżniczej". Jej przychylna recepcja na całym świecie najlepiej świadczy o tym, że ta wizja nie zna granic – nie tylko stylistycznych, ale i państwowych.
_____________________
Kalendarz wydarzeń odbywających się w Bydgoszczy miej zawsze pod ręką dzięki aplikacji mobilnej (Android i iOS).
______________________
Informacje o wydarzeniach przesyłajcie na adres wydarzenia@visitbydgoszcz.pl
______________________
Bydgoskie Centrum Informacji nie ponosi odpowiedzialności za jakiekolwiek zmiany miejsc, godzin i dat wydarzeń.