Festyn Osiedlowy z okazji 100-lecia włączenia Czyżkówka do Bydgoszczy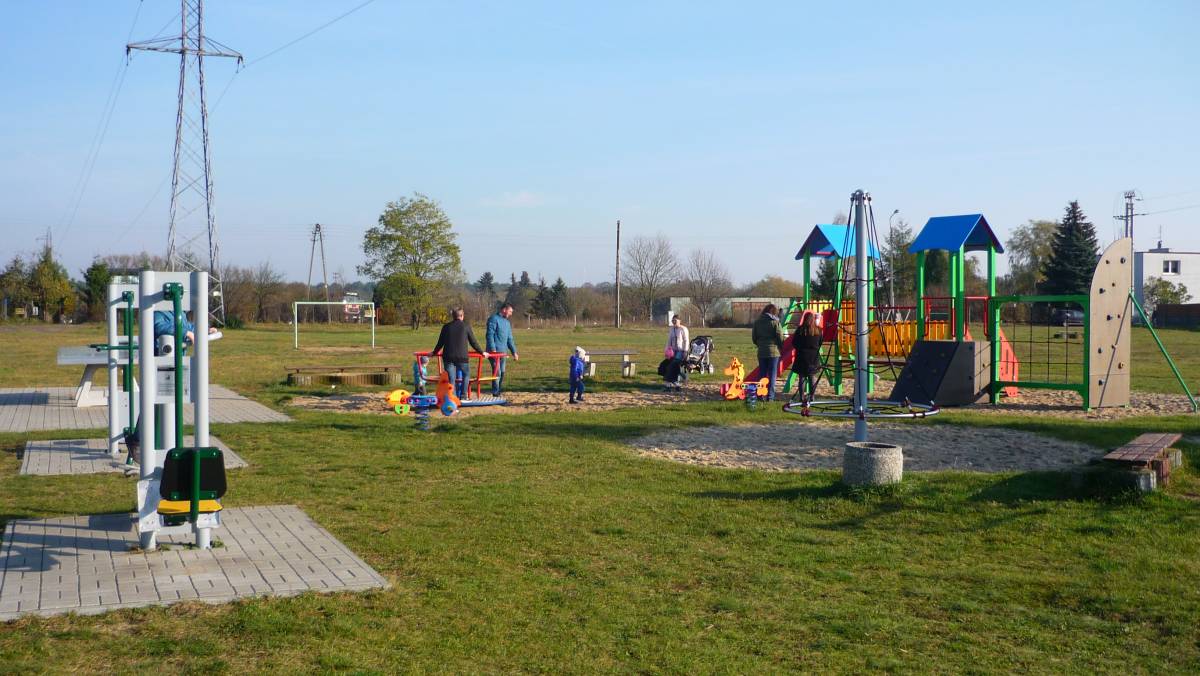 W najbliższą sobotę 18 września wspólnie z Radą Osiedla Czyżkówko w Bydgoszczy zapraszamy wszystkich mieszkańców Bydgoszczy na Festyn Osiedlowy z okazji 100-lecia włączenia Czyżkówka do Bydgoszczy. To wydarzenie wybrane przez mieszkańców jako mały projekt społeczny w Bydgoskim Budżecie Obywatelskim.
Termin: sobota 18.09.2021 r.
Miejsce: Plac zabaw w rejonie ulic Siedlecka-Chmielna-Byszewska (powstały dzięki BBO)
Czas trwania imprezy 12.00-19.00
Czyżkówko (dawniej Szuszkówka) – jest to osiedle położona w zachodniej części Bydgoszczy. Czyżkówko usytuowane jest w północno-zachodniej części miasta między dzielnicami Flisy na zachodzie, Okole na południu oraz Jachcice i Piaski na wschodzie. Granicę wschodnią stanowi Brda, południową: Kanał Bydgoski i ulica Grunwaldzka, zaś zachodnią granica miasta z kompleksem tzw. Lasu Bydgoskiego. Historycznie do Bydgoszczy Czyżkówko włączone zostało w 1920 r.
W roku 1935 redaktor Wincenty Sławiński wydał pracę pt. "Babia Wieś, z legend podmiejskich starej Bydgoszczy", w której zamieścił m.in. legendę o Czyżkówku. Według niej przy drodze z Bydgoszczy do Koronowa znajdowało się z dawien dawna kilka chałup, z których najokazalsza należała do kowala. Pewnego dnia młody rycerz, zatrzymawszy się tutaj dla okucia swego konia, zadurzył się w miejscowej dziewczynie, która bawiła się z czyżykiem zamkniętym w klatce. Młodzian postanowił napisać do niej list o swoim uczuciu. Nie znał ani imienia, ani adresu. Zaadresował "Czyżkówko" i list polecił pannie dyskretnie doręczyć. Sługa choć wierny, czytać nie umiał. Pismo do kasztelana pomylił z pismem do panny. Pan kasztelan błąd naprawił. Z odnalezieniem miejscowości kłopotów nie było, wszak kowal był tu jedynym. Tak to miejscowość Czyżkówkiem nazwano. Mawiano wtedy: "Jeśli waszmość boli główka jedź na łowy do Czyżkówka
W ramach Bydgoskiego Budżetu Obywatelskiego na Czyżkówku powstały m.in. nowe chodniki przy Wiejskiej i Karolewskiej, zmodernizowane 3 place zabaw czy też parking przy cmentarzu. Obecnie trwają prace na ulicy Żnińskiej przy układaniu nawierzchni z płyt ażurowych.
Szczegółowy program festynu:
12.00 - 13.00 - muzyka mechaniczna
13.00 - 13.45 - Zespół Pieśni i Tańca "Płomienie" z Młodzieżowego Domu Kultury nr 4 w Bydgoszczy
13.45 - 14.30 - występy przedszkolaków z Czyżkówka:


Przedszkole Publiczne "Iguś"


Niepubliczne Przedszkole "Ekolaki"


Parafilalne Przedszkole Niepubliczne św. Antoniego z Padwy


14.30 – 15.30 - oficjalne otwarcie- wychowankowie Młodzieżowego Domu Kultury nr 6 w Bydgoszczy
15.30 - Orkiestra Dęta i Zespół Taneczny "Mażoretek" z Chełmińskiego Domu Kultury
16.45 - Kris Forbot Band
18.00 - Folk Lady
19.00 - muzyka mechaniczna DJ Willson
Konferansjer – Jacek Pawlewski
Dla dzieci – "dmuchańce", animatorki, konkursy z nagrodami, słodycze i inne atrakcje. Poczęstunek dla mieszkańców i niespodzianki.
Na festynie również:
- Ok. godz. 16.00-17.00 gościć będziemy autora książki "Czyżkówko" - Pana dr. hab. Marka Jeleniewskiego, którego czytelnicy będą mogli poprosić o autograf.
- Obecni rekwizytorzy w strojach wojskowych od 1920 roku do czasu II Wojny Światowej.
- Istnieje możliwość strzelania z broni pneumatycznej do tarczy, mini zawody strzeleckie dla dzieci, wystawa akcesoriów wojskowych z możliwością przymiarki wybranych elementów wyposażenia wojskowego.
- Namioty i punkty promocyjne, min. szkół językowych ARA i TIC TAK TOE, BHN "Visla", WOT, Nadleśnictwo Żołędowo, Straż Miejska, SANEPID.
- Będzie możliwość wzięcia udziału w Narodowym Spisie Ludności i Mieszkań 2021.
____________________
Kalendarz wydarzeń odbywających się w Bydgoszczy miej zawsze pod ręką dzięki aplikacji mobilnej (Android i iOS).
______________________
Informacje o wydarzeniach przesyłajcie na adres wydarzenia@visitbydgoszcz.pl
______________________
Bydgoskie Centrum Informacji nie ponosi odpowiedzialności za jakiekolwiek zmiany miejsc, godzin i dat wydarzeń.