"Co można robić w muzeum? Świętować Mikołajki!" - online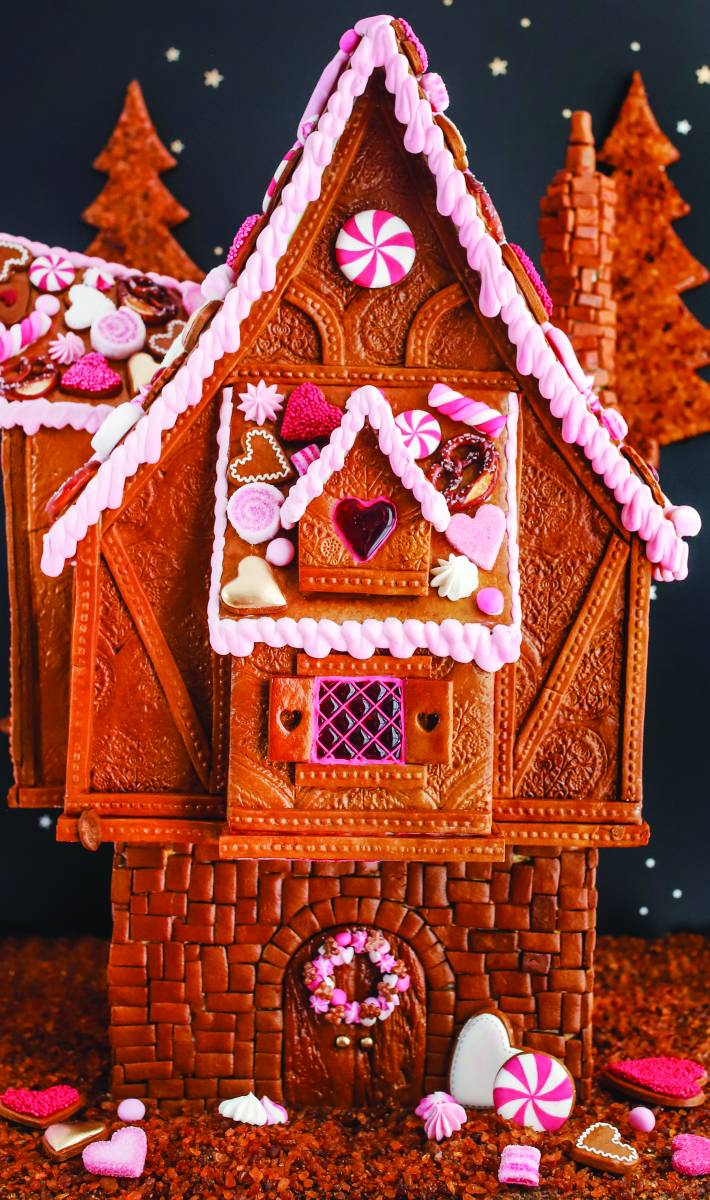 Muzeum Okręgowe zaprasza do świętowania Mikołajek w sieci. W programie, 6 grudnia, znajdą się wystawy, filmy oraz rodzinne spotkanie z bydgoską mistrzynią świata w cukiernictwie – Jowitą Woszczyńską, która w trakcie warsztatów online, podzieli się tajnikami zdobienia świątecznych ciasteczek.
W związku z czasowym zamknięciem muzeów Muzeum Okręgowe kontynuuje aktywizujący projekt kulturalny, umożliwiający kontakt ze sztuką poprzez kanały internetowe.
#zMOBwDOMu, w okresie lockdownu spełnia zadania związane z budowaniem komunikacji pomiędzy muzeum a jego odbiorcami. Z myślą o tych, którzy nie mogą na co dzień dotrzeć do nas, a którzy są zainteresowani zbiorami i działalnością MOB, kontynuujemy projekt, zapoczątkowany podczas pierwszego lockdownu, poszerzając go o kolejne propozycje.
#DIYmuzem, to plastyczne rodzinne tutoriale przedstawione krok po kroku. 6 grudnia zapraszamy na tutorial wykonywania świątecznych ozdób, dekoracji i opakowań z cyklu "zrób to sam".
#MOBon, to spotkania z pracownikami muzeum, którzy opowiadają o wystawach stałych i czasowych, a także przedstawią historie poszczególnych dzieł, zarówno prezentowanych na wystawach jak i przechowywanych w muzealnych magazynach. Z okazji Mikołajek zaprezentujemy opowieść filmową o świętym Mikołaju – jednym z patronów Bydgoszczy.
Szczególnym wydarzeniem, na które zapraszamy jest świąteczne lukrowanie pierników z Jowitą Woszczyńską, bydgoską mistrzynią świata w cukiernictwie, która w trakcie warsztatów online, podzieli się z nami tajnikami zdobienia świątecznych ciasteczek. Dostępne będą trzy terminy: 11:00, 12:30, 14:00. Zajęcia odbędą się na platformie Zoom. Spotkania są płatne, materiały częściowo dostarcza muzeum, koszt pakietu dla uczestnika to 1zł. Płatność i odbiór pakietów w kasie Centrum Edukacji Muzealnej. Zapisy na zajęcia przyjmujemy drogą mailową promocja@muzeum.bydgoszcz.pl, płatności i odbiór pakietów można odbierać od 1 do 3 grudnia w godz. od 8.00 do 15.45, oraz 4 grudnia od 8.00-18.00.
____________________
Kalendarz wydarzeń odbywających się w Bydgoszczy miej zawsze pod ręką dzięki aplikacji mobilnej (Android i iOS).
______________________
Informacje o wydarzeniach przesyłajcie na adres wydarzenia@visitbydgoszcz.pl
______________________
Bydgoskie Centrum Informacji nie ponosi odpowiedzialności za jakiekolwiek zmiany miejsc, godzin i dat wydarzeń.