Feria de Abri(l)r - koncert szkoły flamenco
Gdzie?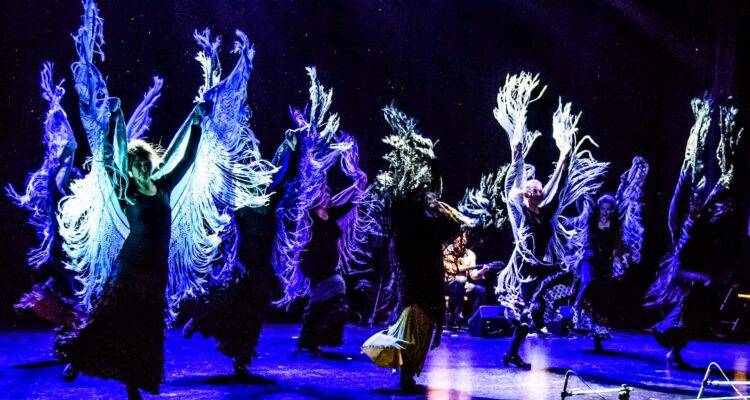 Stukot obcasów i dźwięk kastanietów, do tego piękne stroje i żywa, rytmiczna muzyka flamenco – na koncert w andaluzyjskich klimatach zapraszają tancerki z Akademii Duende Flamenco.
Tytuł koncertu "Feria de Abri(l)" nawiązuje do nazwy jednego z ważniejszych świąt w Andaluzji – Feria de Abril, które najhuczniej obchodzone jest w stolicy tego regionu Hiszpanii – w Sewilli.
Bydgoska nazwa koncertu – Feria de Arbri(l)r to gra słów – słowo "abrir" oznacza z hiszpańskiego "otwierać". W ten sposób chcemy w symboliczny sposób podkreślić początek powrotów koncertów granych na żywo i uciec na moment od sztuki i kultury dostępnej ostatnimi czasy jedynie w internecie. To także fiesta otwarcia kultury i otwarcia się na nią.
Jak na prawdziwy koncert flamenco przystało, nie zabraknie energii, szelestu falban, dźwięków kastanietów i stukotu obcasów. Usłyszymy i zobaczymy m.in. żartobliwy garrotin, pełną powagi soleę, dostojny tientos tańczony z chustą , fiestowe jaleo czy kobiecą romerę.
Wystąpią tancerki Akademii Duende Flamenco.
Na gitarze zagra Sławomir Dolata, na cajon i instrumentach perkusyjnych – Dawid Cholewiński, a na skrzypcach – Monika Szala.
______________________
Kalendarz wydarzeń odbywających się w Bydgoszczy miej zawsze pod ręką dzięki aplikacji mobilnej (Android i iOS).
______________________
Informacje o wydarzeniach przesyłajcie na adres wydarzenia@visitbydgoszcz.pl
______________________
Bydgoskie Centrum Informacji nie ponosi odpowiedzialności za jakiekolwiek zmiany miejsc, godzin i dat wydarzeń.