Wernisaż wystawy Jarosława Majewskiego - Portret Preparowany
Gdzie?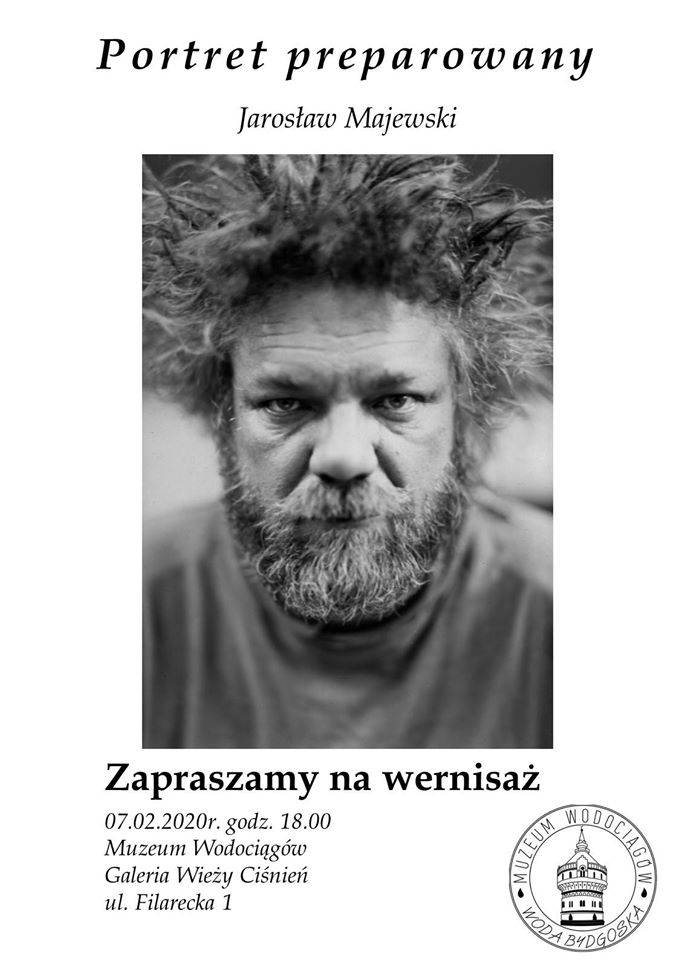 ,,Portret preparowany" to zbiór portretów wykonanych w 2019 r. Zdjęcia były robione starą wielkoformatową kamerą i soczewkami w układzie tessar. Prawie wszystkie fotografie zarejestrowane były w ogrodzie prowadzonym przez Leszka Potrzebowskiego, który mieści się na dachu kina Pomorzanin. Autor zdjęć rezydował tam od wiosny do jesieni na zaproszenie klubu Mózg, do którego przestrzeń ogrodowa przynależy. Tytuł wystawy odnosi się do niestandardowego wykorzystania sprzętu na każdym etapie pracy z modelami, a także swoistym nadwyrężaniu samych fotografowanych. Od pozującego wymaga się dużej koncentracji aby nie poruszył się przed obiektywem w tracie ustawiania ostrości, potem jeszcze przy wykonywania kilku czynności przygotowawczych, a na koniec w podczas ekspozycji. Ta ekspozycja też trwa dłuższą chwilę, bo celowo wykorzystywana jest najwolniejsza migawka, aby jak najdłuższy czas zarejestrować na jednym zdjęciu. Zdjęcia wykonane są z pominięciem przysłony wbudowanej w obiektywie co wpływa na specjalne, miękkie obrazowanie i minimalny zakres głębi ostrości. To cecha charakterystyczna tych zdjęć. Użycie niskoczułych filmów ortochromatycznych, na których powstały obrazy, jest również celowe. W rezultacie uzyskane jest efektowne odejście od rzeczywistych odcieni barw. Twarze fotografowanych nabierają ostrzejszych rysów i wyrazistości, a spojrzenie modela jest na każdym zdjęciu dominującym aspektem.
Na wystawę składa się zestaw 40 obrazów o imponujących rozmiarach 70x100 cm.
Wernisaż uświetni solowy występ skrzypaczki - Martyny Kabulskiej.
Wstęp wolny
______________________
Kalendarz wydarzeń odbywających się w Bydgoszczy miej zawsze pod ręką dzięki aplikacji mobilnej (Android i iOS).
______________________
Informacje o wydarzeniach przesyłajcie na adres wydarzenia@visitbydgoszcz.pl
______________________
Bydgoskie Centrum Informacji nie ponosi odpowiedzialności za jakiekolwiek zmiany miejsc, godzin i dat wydarzeń.