Diana Lelonek. Raport - wernisaż wystawy
Gdzie?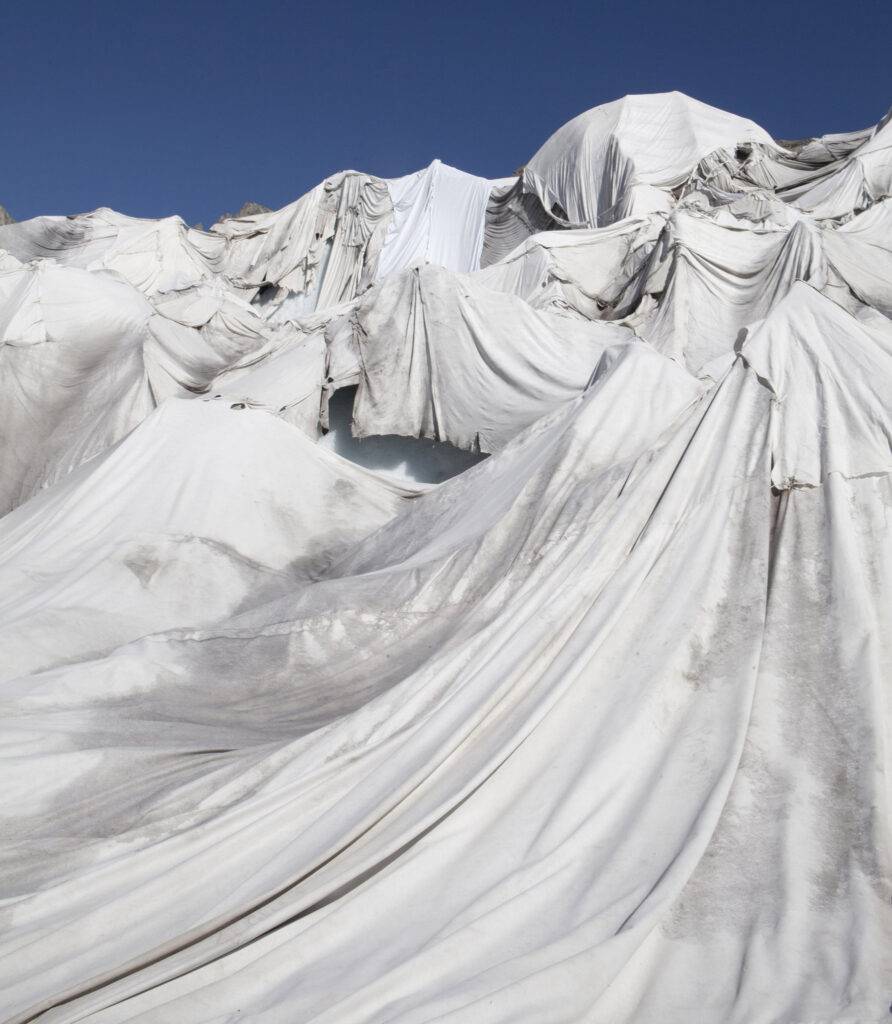 Wystawa Diany Lelonek to poszukiwanie języka katastrofy. W jaki sposób opowiedzieć o końcu, o zmianie, o odchodzeniu, o towarzyszącym poczuciu zagrożenia? Oprawa dźwiękowa jest subtelna, podobnie jak sączący się ruch topniejącego monumentu lodowca. Śpiew słowika wypełnia przestrzeń, ale tylko wtedy, gdy podejmiemy wyzwanie i zrobimy mu miejsce. "Raport" to także kontemplacja dźwięków gatunków, które już nie istnieją. Nosimy w sobie niepokój, zadajemy pytania. I wciąż chcemy działać.
Diana Lelonek, Ur. 1988, absolwentka wydziału Komunikacji Multimedialnej Uniwersytetu Artystycznego w Poznaniu (2014), gdzie ukończyła też Interdyscyplinarne Studia Doktoranckie, doktorat w zakresie sztuk wizualnych (2019).
W swoich pracach odnosi się do relacji ludzkiego i innych gatunków, redefinicji pojęcia Natury. Używa różnych mediów od fotografii, obiektów, instalacji po zielarstwo i produkcję soków.
Laureatka wielu nagród m.in. Paszport Polityki (2019), Nagroda Fundacji Vordemberge-Gildewart (2018), Show Off na Miesiącu Fotografii w Krakowie (2014), ReGeneration 3 w Musée de l'Elysée w Szwajcarii (2014), Nominacja do Talentów Trójki (2017), Nominacja do Grand Prix Fotofestiwal (2018). Swoje prace pokazywała m.in. na Międzynarodowym Biennale Sztuki Współczesnej RIBOCA, Ryga; The Edith-Russ-Haus gallery, Oldenburg; Culturescapes Festival, Bazylea; w Centrum Sztuki Współczesnej Zamek Ujazdowski; Galerii Arsenał, Białystok; Le Musée de l'Elysée, Lozanna; MOCAK, Kraków; Miesiąc Fotografii w Krakowie; Temporary Gallery, Kolonia; Museo Amparo, Meksyk; Tokio Photographic Art Museum; Tallin Art Hall; WRO Biennale.
Kurator: Karolina Pikosz
Wernisaż: 12.12.2019, godz. 18.00
Koniec: 26.01.2020
______________________
Kalendarz wydarzeń odbywających się w Bydgoszczy miej zawsze pod ręką dzięki aplikacji mobilnej (Android i iOS).
______________________
Informacje o wydarzeniach przesyłajcie na adres wydarzenia@visitbydgoszcz.pl
______________________
Bydgoskie Centrum Informacji nie ponosi odpowiedzialności za jakiekolwiek zmiany miejsc, godzin i dat wydarzeń.