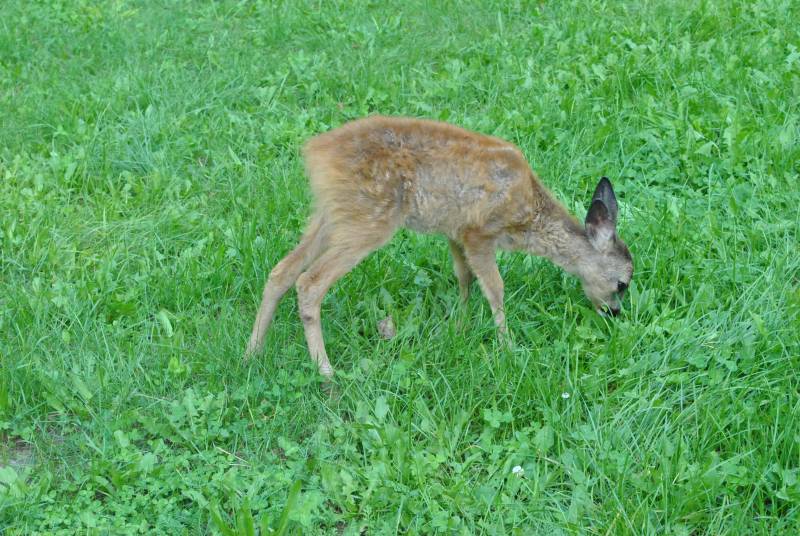 Dzień Mamy to świetna okazja, by spędzić go rodzinnie w myślęcińskim Ogrodzie Zoologicznym. Tam spotkanie z Dawidem Kilonem, aktywności dla najmłodszych i gra terenowa z nagrodami
W niedzielę 26 maja Dzień Mamy świętować będziemy w zoo propagując akcję "Zostaw w krzakach tego zwierzaka". W tym samym czasie w Bydgoszczy, w Ogrodzie Zoologicznym w Gdańsku, w Parku Narodowym Bory Tucholskie i w Parku Solankowym w Inowrocławiu mówić będziemy o mamach: zajęczej, sarniej i ptasiej. W myślęcińskim zoo o godzinie 12 Dawid Kilon- znany bydgoski ornitolog, opowie między innymi o podlotach (liczba miejsc ograniczona do 30, wymagane wcześniejsze zapisy pod numerem tel. 52 328 00 08, wstęp na samo spotkanie jest bezpłatny). W godz. 14-16 czekać będzie gra terenowa, podczas której można poznać zasady, jak postępować z młodymi zwierzętami napotkanymi w parku, lesie, na łące i dowiedzieć się, co można zrobić z znalezionym małym zającem, sarną, puszczykiem, kosem, kawką, grzywaczem. Gra terenowa to świetna zabawa, a za wzięcie w niej udziału przewidziano nagrody. Karty do gry wydawane będą od godz. 14 do 15 w budynku Akwarium Terrarium. Losowanie o godz. 16.
Od godz. 14 do 15.30 dla najmłodszych przygotowano między innymi: kolorowankę i układankę pn. "Czyja to mama?"
Projekt edukacyjno-promocyjny pn. "Zostaw w krzakach tego zwierzaka" tworzą:
- Ogród Zoologiczny w Bydgoszczy
- Ogród Zoologiczny w Gdańsku
- Park Narodowy Bory Tucholskie
- Gabinet Weterynaryjny Wiesława Borkowskiego w Inowrocławiu.
______________________
Kalendarz wydarzeń odbywających się w Bydgoszczy miej zawsze pod ręką dzięki aplikacji mobilnej (Android i iOS).
______________________
Informacje o wydarzeniach przesyłajcie na adres wydarzenia@visitbydgoszcz.pl
______________________
Bydgoskie Centrum Informacji nie ponosi odpowiedzialności za jakiekolwiek zmiany miejsc, godzin i dat wydarzeń.