KASKADER POEZJI Ryszard Milczewski-Bruno
Gdzie?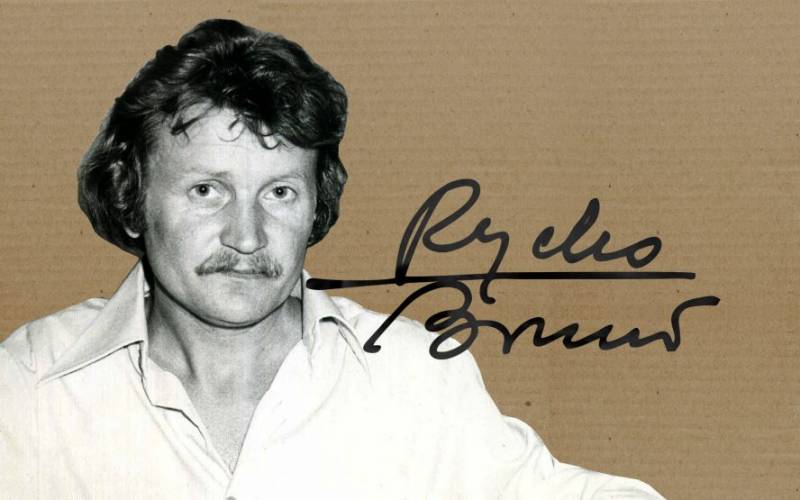 17 maja 2019 o godz. 17.00 zapraszamy do Salonu Hoffman Kujawsko-Pomorskiego Centrum Kultury w Bydgoszczy na wieczór literacki "Gdzieś w nas", dedykowany Ryszardowi Milczewskiemu – Bruno, jednemu z najbardziej utalentowanych, najciekawszych, ale i kontrowersyjnych młodych twórców epoki PRL (poeta, felietonista, malarz), w związku z 40 rocznicą tragicznej śmierci.
Wydarzenie nie będzie jedynie miało na celu przywracanie R. Milczewskiego-Bruna lokalnej pamięci, ale przede wszystkim podjęcie dyskusji o miejscu poezji Bruna w świadomości literackiej. Projekt ten to przede wszystkim próba odpowiedzi na pytanie, czy jego twórczość jest/ może być atrakcyjna dla współczesnego czytelnika i młodych twórców. O Jego twórczości mówi się, że fascynuje. Co najbardziej w niej pociąga? W czym tkwi jej autentyczność? Bruno pisał z tezą. Co poprzez nią udowadniał? Na czym polega fenomen jego pisarstwa? Skąd określenie " kaskader poezji"? Czy tego typu poezja ma rację bytu także dzisiaj? Co by było gdyby…. żył i tworzył? Na te pytania będziemy starali się odpowiedzieć podczas spotkania literackiego z udziałem poetów, krytyków, akademików i twórców. Porozmawiamy o języku poetyckim Ryszarda Milczewskiego, jego wartości artystycznej i poznawczej. Wieczór ze specjalnym udziałem Sławomira i Danuty Milczewskich Wstęp wolny
Ryszard Milczewski-Bruno urodził się, mieszkał i tworzył w Grudziądzu, miał także bydgoskie, toruńskie i lipnowskie epizody. Debiutował w 1967 roku. Był poetą jedynym w swoim rodzaju, właściwie niemającym poprzedników. "Wymykał" się jednoznacznym ocenom i klasyfikacjom. Można go usytuować między Przybosiem a Leśmianem. Jego twórczość nazywana jest poezją lingwistyczną, która podniosła do rangi literackiej wierny zapis mowy (gwara, żargon). Poeta eksperymentował w warstwie literackiej. Pisał o Polsce jaką ją widział z perspektywy mieściny, pociągu, PGR-u. Nie epatował prowincją, było to po prostu pisanie prawdy. Bruno nie wstydził się swojego robotniczego rodowodu, wręcz był on źródłem jego twórczości. W swoim pisarstwie zrezygnował z plebejskości stylizowanej i kreacji wyimaginowanej Polski prowincjonalnej. Nazywany smakoszem Polski powiatowej był jej bystrym obserwatorem. Zmarł tragicznie 17 maja 1979 r.
______________________
Kalendarz wydarzeń odbywających się w Bydgoszczy miej zawsze pod ręką dzięki aplikacji mobilnej (Android i iOS).
______________________
Informacje o wydarzeniach przesyłajcie na adres wydarzenia@visitbydgoszcz.pl
______________________
Bydgoskie Centrum Informacji nie ponosi odpowiedzialności za jakiekolwiek zmiany miejsc, godzin i dat wydarzeń.