Peter J. Birch - koncert na Strychu
Gdzie?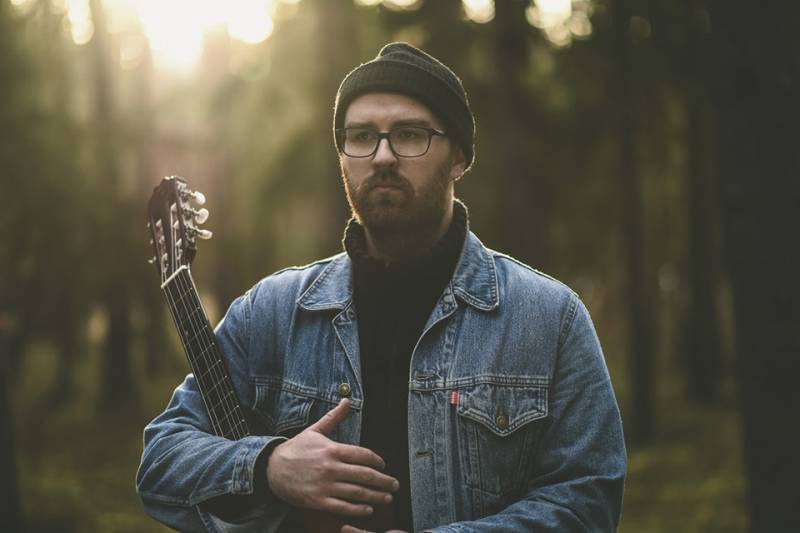 Gdy w dzisiejszych czasach ktoś decyduje się grać i komponować folk, alt-country czy americanę, to musi mieć do tego dobry powód i jeszcze lepsze umiejętności. Tak jest w przypadku Piotra Jana Brzezińskiego, muzyka, który już od blisko ośmiu lat udowadnia, że muzyka gitarowa ma się dobrze pod warunkiem, że ma się na nią pomysł. Tych pomysłów artyście z Wołowa nie brakuje, gdyż właśnie prezentuje swoją czwartą długogrającą płytę zatytułowaną "Inner Anxiety".
Peter J. Birch, gdyż pod takim pseudonimem tworzy Brzeziński, to człowiek-orkiestra, który niezależnie od tego czy na scenie występuje w pojedynkę czy ze składem muzyków, potrafi zbudować unikatową atmosferę już po kilku taktach. Swoją karierę zainaugurował w 2010 roku wydając EP-kę "In My Island". Kolejne wydawnictwa kształtowy jego styl, który przypadł do gustu nie tylko słuchaczom, lecz znalazł także uznanie w opinii dziennikarzy czy organizatorów największych festiwali. Na koncie Petera J. Bircha są występy na najważniejszych imprezach w kraju, takich jak Open'er czy OFF Festival, lecz także zagranicą, gdzie miał okazję zaprezentować się publiczności wielu państw Europy.
Styl Petera J. Bircha przez lata nabierał rumieńców. Ciepłemu brzmieniu gitary akustycznej towarzyszy mocny, męski głos, w którym nie brakuje emocji. Warstwa liryczna jest równie ważna co brzmienie, o czym Brzeziński przekonuje na każdej ze swoich płyt. Choć wachlarz stylistyczny artysty z Wołowa jest szeroki to całokształt twórczości Petera J. Bircha należy uznać za wyjątkowo spójny. Muzykowi udaje się niesłychanie zgrabnie łączyć elementy folku spod znaku Williama Fitzsimmonsa z akcentami alt-country w stylu Ryana Adamsa, Wilco czy Okkervil River. Co ciekawe, w brzmieniu Brzezińskiego z łatwością odnajdą się fani Neila Younga czy Nicka Cave'a, ale trzeba oddać, że Birchowi nie brakuje odwagi, by wychodzić poza ramy muzyki gitarowej i eksperymentować z elementami elektroniki, podobnie jak robią to Damien Rice czy James Vincent McMorrow. Wspólnym mianownikiem wszystkich wcieleń Bircha jest autentyczność, która wybija się na pierwszy plan niezależnie od towarzyszącego jej dźwiękowego anturażu. Muzyk przekonuje nas o tym na swoim najnowszym krążku "Inner Anxiety".
Czwarta płyta w dorobku Brzezińskiego to podróż przez skrajne emocje i style. W najnowszym materiale Bircha nie brakuje surowości i pełnych wyrazistości numerów jak choćby otwierający album "The Magical Rope". Im dalej, tym tylko ciekawiej. Melancholia przeplata się z przyjemnym rozmarzeniem, czego doskonałymi przykładami są "Under The Willows" czy "Tango Bilbao". Wspaniały flashback do swoich poprzednich dokonań, muzyk serwuje w "My Dear Ivene". Birch wielokrotnie puszcza oczko do fanów starszych brzmień, w tym Johnny'ego Casha. Tak jest w przypadku "Unlovable Man". Prawdziwą perełką jest jednak "Melinda", numer, od którego po prostu nie da się uwolnić po jednym odsłuchaniu.
Na "Inner Anxiety" Piotrowi Brzezińskiemu udaje się niesamowita sztuka. Muzyk pozostał wierny doskonale znanej stylistyce, lecz nie sposób nie odnieść wrażenia, iż wzniósł swoją twórczość o kolejny poziom wyżej. Wysmakowana, wypełniona unikatowym, klimatycznym brzmieniem płyta jest dowodem na to, że Peter J. Birch to artysta w pełni świadomy swoich umiejętności, a jednocześnie wciąż poszukujący, zbierający doświadczenie i inspiracje i przekuwający je w kolejne, doskonałe nagrania.
Wstęp wolny
______________________
Kalendarz wydarzeń odbywających się w Bydgoszczy miej zawsze pod ręką dzięki aplikacji mobilnej (Android i iOS).
______________________
Informacje o wydarzeniach przesyłajcie na adres wydarzenia@visitbydgoszcz.pl
______________________
Bydgoskie Centrum Informacji nie ponosi odpowiedzialności za jakiekolwiek zmiany miejsc, godzin i dat wydarzeń.