MILLENIUM DOCS: Matka Boska. Polaków portret własny + spotkanie
Gdzie?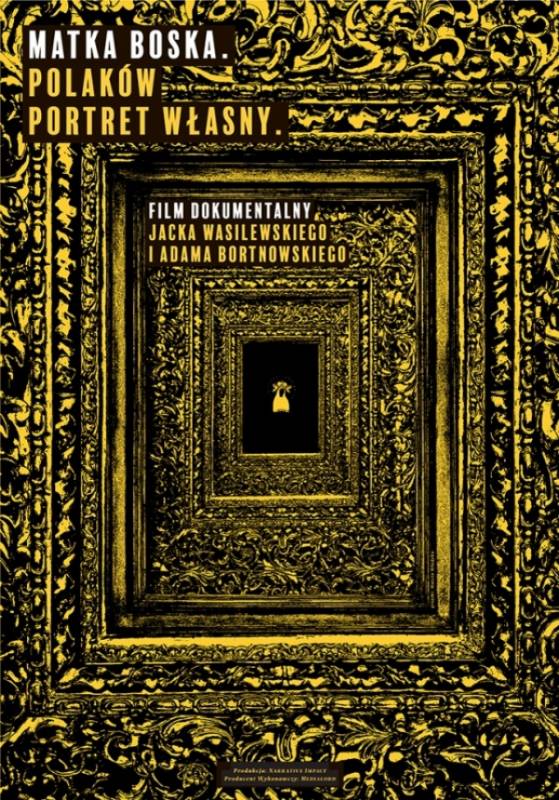 Film opowiada o poczuciu wyjątkowości narodu polskiego, który został wybrany przez Matkę Boską do szczególnych misji, gdzie Polacy byli od wieków obrońcami chrześcijaństwa w Europie.
Jacek Wasilewski, współautor filmu i jednocześnie socjolog ukazuje mechanizm pomocy Maryi Polsce, którą była zazwyczaj ochrona lub pomoc w zwycięstwach nad innowiercami – protestantami, bolszewikami, a zwłaszcza muzułmanami. Wspomina również o roli Maryi w walce z komunizmem, kiedy jej obraz był aresztowany przez komunistów i właśnie obwożenie pustych ram po Polsce było silniejsze w oddziaływaniu na wiernych niż sam peregrynujący obraz.
Film wychodzi od fenomenu sanktuarium Maryjnego w Licheniu, w którym znajduje się jeden z największych kościołów Europy, zbudowany w dwadzieścia lat z cegiełek wiernych. Wielka bazylika znajduje się pośrodku polskiej wsi, w której 150 lat temu ukazała się Maryja.
W filmie występują zarówno duchowni, jak i naukowcy, starający się od różnych stron spojrzeć na role Maryi w polskiej historii i w aktualnym życiu narodu polskiego. Stały kontakt z Maryją powoduje, że polska narracja o Maryi jest specyficzna – to ją właśnie wybrano na Królową Polski, ale też przekazy głoszą, że to ona swego kraju królową się wybrała. Jak dziś interpretuje się jej wezwanie?
Reż. Adam Bortnowski, Jacek Wasilewski
Organizator Bydgoskiego Aneksu: Fundacja ART-HOUSE
Współorganizator: MCK w Bydgoszczy
Współfinansowanie Bydgoskiego Aneksu: Miasto Bydgoszcz, Województwo Kujawsko-Pomorskie
Lokalny Partner Festiwalu: Katedra Przemysłów Kreatywnych/Wyższa Szkoła Gospodarki w Bydgoszczy
Partner: Stowarzyszenie Koloroffon
Ceny biletów i karnetów (do nabycia w kasie MCK):
bilet na pojedynczy seans – 10,- zł
karnet na 10 wybranych seansów – 60,- zł
karnet na cały festiwal (31 seansów) – 120,- zł
Po seansie spotkanie z Jackiem Wasilewskim.
______________________
Kalendarz wydarzeń odbywających się w Bydgoszczy miej zawsze pod ręką dzięki aplikacji mobilnej (Android i iOS).
______________________
Informacje o wydarzeniach przesyłajcie na adres wydarzenia@visitbydgoszcz.pl
______________________
Bydgoskie Centrum Informacji nie ponosi odpowiedzialności za jakiekolwiek zmiany miejsc, godzin i dat wydarzeń.