MILLENNIUM DOCS AGAINST GRAVITY: Pogawędki o drzewach to zbrodnia
Gdzie?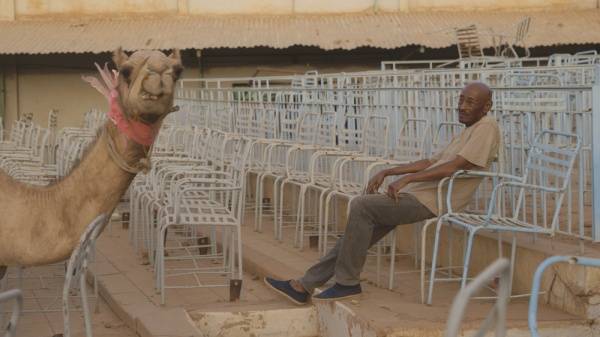 Ibrahim, Manar, Soliman i Eltayeb to członkowie sudańskiego klubu filmowego, którzy postanowili odrestaurować nieczynne kino pod Chartumem. Łączy ich nie tylko żarliwa chęć przywrócenia dawnych zasobów filmowych i ponownego zainteresowania sudańskim kinem, ale także to, że wszyscy kształcili się w zagranicznych szkołach filmowych. Ich młodzieńcze filmy, z których wiele zostało zakazanych lub zaginęło, odzwierciedlają wpływ zarówno radzieckiej szkoły montażu, jak i francuskiej Nowej Fali.
Dziś spotykają się i rozmawiają o przeszłości, o prześladowaniach, a nawet torturach wobec opozycyjnych artystów. Czytają listy napisane na obczyźnie i marzą o Sudanie, w którym istniałaby wolność słowa i artystycznego wyrazu. Jednak w kraju zdominowanym przez islamistów, którzy cenzurują każdą formę sztuki, otwarcie kina okazuje się być niezwykle skomplikowane.
Reżyseria: Suhaib Gasmelbari
Wybrane festiwale i nagrody : 2019 – MFF Berlin: Nagroda Glashütte Original – Documentary Award
Film bierze udział w konkursie głównym Festiwalu.
Organizator Bydgoskiego Aneksu: Fundacja ART-HOUSE
Współorganizator: MCK w Bydgoszczy
Współfinansowanie Bydgoskiego Aneksu: Miasto Bydgoszcz, Województwo Kujawsko-Pomorskie
Lokalny Partner Festiwalu: Katedra Przemysłów Kreatywnych/Wyższa Szkoła Gospodarki w Bydgoszczy
Partner: Stowarzyszenie Koloroffon
Ceny biletów i karnetów:
bilet na pojedynczy seans – 10,- zł
karnet na 10 wybranych seansów – 60,- zł
karnet na cały festiwal (31 seansów) – 120,- zł
______________________
Kalendarz wydarzeń odbywających się w Bydgoszczy miej zawsze pod ręką dzięki aplikacji mobilnej (Android i iOS).
______________________
Informacje o wydarzeniach przesyłajcie na adres wydarzenia@visitbydgoszcz.pl
______________________
Bydgoskie Centrum Informacji nie ponosi odpowiedzialności za jakiekolwiek zmiany miejsc, godzin i dat wydarzeń.