MILLENIUM DOCS AGAINST GRAVITY Bellingcat: Prawda w czasach postprawdy
Gdzie?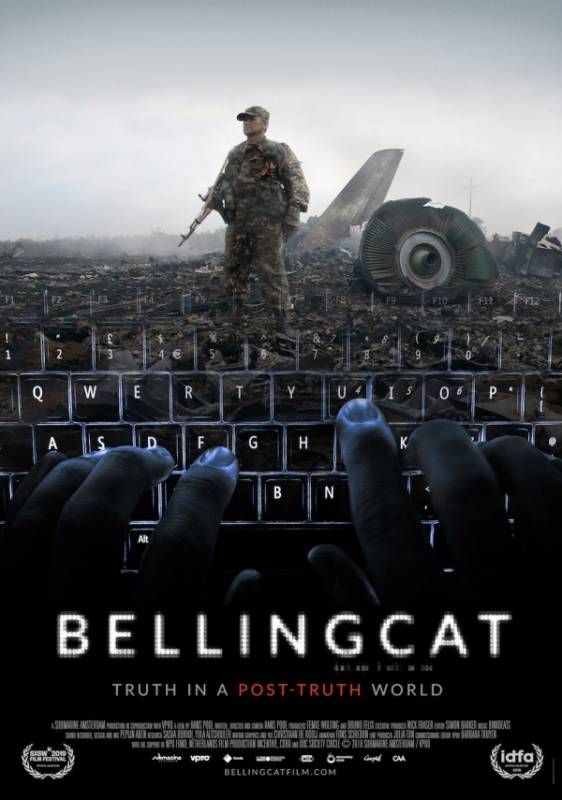 Bellingcat to pierwszy w historii obywatelski internetowy serwis śledczy zajmujący się ujawnianiem prawdy o współczesnych zagadkowych sprawach – od katastrofy katastrofy lotu Malaysia Airlines 17 po tajemnicze zatrucie Siergieja Skripala, rosyjskiego szpiega w Wielkiej Brytanii. Cywilna grupa dochodzeniowa powstała w 2014 roku z inicjatywy blogera Eliota Higginsa, a następnie rozszerzyła swój zasięg o międzynarodową sieć badaczy, którzy analizują konflikty i wystawiają informacyjne agencje i rządy na próbę.
Skutecznie wykorzystują wiedzę na temat mediów społecznościowych, technik rekonstrukcji, analiz audio i innych nowoczesnych cyfrowych metod badawczych oraz crowdsourcingu, dzięki czemu okazują się szybsi, skuteczniejsi i bardziej innowacyjni od tradycyjnego dziennikarstwa śledczego. Film pokazuje, jak działa Bellingcat i dlaczego zyskuje tak znaczący status jako źródło informacji.
Reżyser przeprowadził wywiady z członkami grupy w Niemczech, Holandii, Finlandii i Stanach Zjednoczonych. Pokazał ich bieżące badania, jak również głośne sprawy, o których już informowali. W czasach, gdy rządy rozpowszechniają fake newsy, by wywołać zamieszanie i niepewność, coraz trudniej jest znaleźć prawdę. I to właśnie uprawiana masowo propaganda, która ją zastępuje, napędza Bellingcat. Czy dziś można jeszcze komukolwiek wierzyć? Sukces Bellingcata pokazuje, jak zmienia się nasz świat w obliczu nowych technologii i mediów społecznościowych, gdy rządy coraz częściej tracą wiarygodność, a tradycyjne gazety zmniejszają się zarówno pod względem znaczenia, jak i zasięgu.
Wybrane festiwale i nagrody : 2019 – IDFA Amsterdam
Reżyseria: Hans Pool
Organizator Bydgoskiego Aneksu: Fundacja ART-HOUSE
Współorganizator: MCK w Bydgoszczy
Współfinansowanie Bydgoskiego Aneksu: Miasto Bydgoszcz, Województwo Kujawsko-Pomorskie
Lokalny Partner Festiwalu: Katedra Przemysłów Kreatywnych/Wyższa Szkoła Gospodarki w Bydgoszczy
Partner: Stowarzyszenie Koloroffon
Ceny biletów i karnetów:
bilet na pojedynczy seans – 10,- zł
karnet na 10 wybranych seansów – 60,- zł
karnet na cały festiwal (31 seansów) – 120,- zł
______________________
Kalendarz wydarzeń odbywających się w Bydgoszczy miej zawsze pod ręką dzięki aplikacji mobilnej (Android i iOS).
______________________
Informacje o wydarzeniach przesyłajcie na adres wydarzenia@visitbydgoszcz.pl
______________________
Bydgoskie Centrum Informacji nie ponosi odpowiedzialności za jakiekolwiek zmiany miejsc, godzin i dat wydarzeń.