MILLENIUM DOCS AGAINST GRAVITY: Magiczne życie V
Gdzie?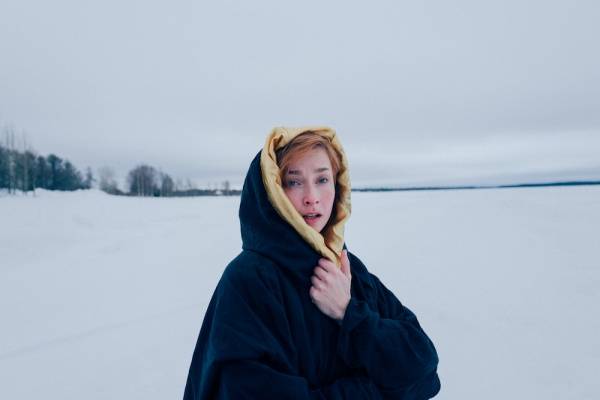 LARP (z ang. live action role-playing) to coś w rodzaju skrzyżowania improwizowanej gry fabularnej i teatru, w którym aktorzy dostają do odegrania przydzieloną rolę, a nad wszystkim czuwa mistrz ceremonii. Larpuje się nie tylko dla przyjemności czy ucieczki od rzeczywistości. Niektórzy uczestnicy mają poważniejsze powody. V – główna bohaterka filmu – ma swój prywatny quest (wyzwanie).
Wcielając się w różne postaci, przyjmując różne tożsamości i "przywdziewając" ich moce i cechy, próbuje uporać się z traumatyczną przeszłością. Gdy kończy się LARP, a V wraca do domu do upośledzonego brata i matki, nie zapomina o umiejętnościach, które nabyła, odgrywając role. Pomaga jej to stawić czoła prawdziwym demonom. Bowiem nie tylko własna osobowość i temperament wpływają na odgrywaną postać, ale również osobowość odgrywanej postaci potrafi zmienić wcielającego się w nią człowieka. Film jest intymnym portretem młodej dziewczyny zmagającej się z przekroczeniem progu dorosłości.
Reżyseria: Tonislaw Hristow
Wybrane festiwale i nagrody: 2019 – FF Sundance, 2019 – FF Berlin, 2019 – Zagrebdox Zagrzeb, 2019 – MFF One World One World Praga
Film bierze udział w konkursie głównym Festiwalu.
Organizator Bydgoskiego Aneksu: Fundacja ART-HOUSE
Współorganizator: MCK w Bydgoszczy
Współfinansowanie Bydgoskiego Aneksu: Miasto Bydgoszcz, Województwo Kujawsko-Pomorskie
Lokalny Partner Festiwalu: Katedra Przemysłów Kreatywnych/Wyższa Szkoła Gospodarki w Bydgoszczy
Partner: Stowarzyszenie Koloroffon
Ceny biletów i karnetów:
bilet na pojedynczy seans – 10,- zł
karnet na 10 wybranych seansów – 60,- zł
karnet na cały festiwal (31 seansów) – 120,- zł
______________________
Kalendarz wydarzeń odbywających się w Bydgoszczy miej zawsze pod ręką dzięki aplikacji mobilnej (Android i iOS).
______________________
Informacje o wydarzeniach przesyłajcie na adres wydarzenia@visitbydgoszcz.pl
______________________
Bydgoskie Centrum Informacji nie ponosi odpowiedzialności za jakiekolwiek zmiany miejsc, godzin i dat wydarzeń.