MILLENIUM DOCS AGAINST GRAVITY: Czy ufasz temu komputerowi?
Gdzie?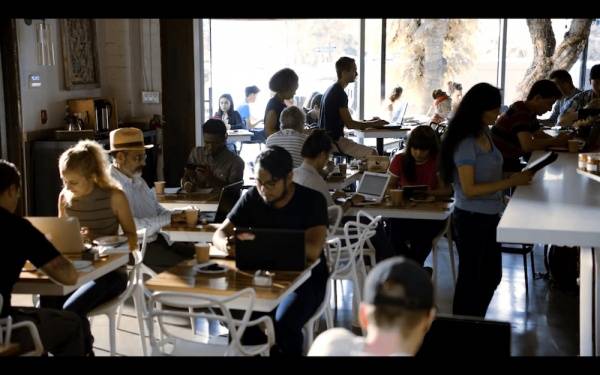 Czy w pełni ufasz swojemu komputerowi? Czy masz nad nim kontrolę i znasz jego prawdziwe intencje? Nowy typ samouczących się urządzeń zaczyna zmieniać nasze życie nie do poznania, a wiąże się to z nieznanymi dotąd wyzwaniami i niebezpieczeństwami. Czy to zwiastun nowej epoki, czy raczej maszyna wieszcząca koniec człowieka? Stephen Hawking określił sztuczną inteligencję mianem największego zagrożenia dla ludzkości. Film pokazuje mroczną stronę techniki i ryzyko, jakie wiąże się z jej wynalezieniem. Naświetla również kto nią dziś zarządza.
Reżyser Chris Paine ostrzega, że nawet najbardziej prymitywna sztuczna inteligencja może wywołać kryzys na globalną skalę i tym samym zniszczyć demokrację skuteczniej niż cokolwiek innego. Profesor Jerry Kaplan twierdzi, że maszyny są naturalnymi psychopatami, a sztuczna inteligencja wcale nie musi być wyrafinowana, aby zlikwidować ludzkość, jeśli tylko ta odważy się stanąć na drodze do realizacji wcześniej zaprogramowanego celu. Co gorsza, budujący sztuczną inteligencję naukowcy nie do końca rozumieją zasady jej działania.
Komputery i smartfony wiedzą o nas dziś wszystko. Znają numery kont bankowych, telefony do najbliższych, kalendarz dnia, nasze preferencje konsumenckie i gusta muzyczne. Wiedzą z kim romansujemy, a nawet rozpoznają nasz głos. Program komputerowy wygrywa z człowiekiem w szachy, roboty wykonują szereg operacji medycznych i zastępują nas w niebezpiecznych profesjach. Na razie im ufamy, ale co zrobimy, gdy inteligentne drony wymkną się spod kontroli i zaczną same identyfikować ludzkie cele i do nich strzelać?
Reżyseria: Chris Paine
Wybrane festiwale i nagrody: 2018 – FF Fairhope
Organizator Bydgoskiego Aneksu: Fundacja ART-HOUSE
Współorganizator: MCK w Bydgoszczy
Współfinansowanie Bydgoskiego Aneksu: Miasto Bydgoszcz, Województwo Kujawsko-Pomorskie
Lokalny Partner Festiwalu: Katedra Przemysłów Kreatywnych/Wyższa Szkoła Gospodarki w Bydgoszczy
Partner: Stowarzyszenie Koloroffon
Ceny biletów i karnetów (do nabycia w kasie MCK):
bilet na pojedynczy seans – 10,- zł
karnet na 10 wybranych seansów – 60,- zł
karnet na cały festiwal (31 seansów) – 120,- zł
______________________
Kalendarz wydarzeń odbywających się w Bydgoszczy miej zawsze pod ręką dzięki aplikacji mobilnej (Android i iOS).
______________________
Informacje o wydarzeniach przesyłajcie na adres wydarzenia@visitbydgoszcz.pl
______________________
Bydgoskie Centrum Informacji nie ponosi odpowiedzialności za jakiekolwiek zmiany miejsc, godzin i dat wydarzeń.