Wieczór z kabaretem 2018: Ireneusz Krosny
Gdzie?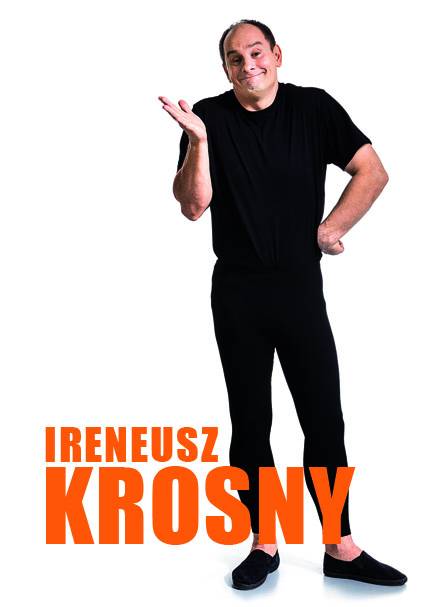 Organizator: Biuro Promocji Miasta i Współpracy z Zagranicą; realizator Walerian Krenz na zlecenie Miasta Bydgoszczy
Zdarzenia kreowane przez aktora urastają do metafory świata. Tego właśnie dokonuje w swych etiudach Ireneusz Krosny. Robi to w sposób niesłychanie prosty z ogromną vis comica. Dzieje się to wszystko bez jednego słowa i jest ogromnie śmieszne, zjednuje każdą widownię od pierwszego gestu.
Po raz pierwszy program składa się z dwóch zupełnie odmiennych części. Oprócz, jak zwykle gwarantowanej zabawy za sprawą zupełnie nowych scenek pantomimicznych, mamy również okazję poznać różne tajniki mima - jak to się dzieje, że ktoś chodzi w miejscu, dlaczego widzimy przedmioty, których tak naprawdę nie ma, itd. Poza tym możemy się sporo dowiedzieć o tym, co mówią nasze własne ciała w codziennym życiu (a nawet jak pozytywnie wpłynąć przez ciało na własne samopoczucie).
______________________
Kalendarz wydarzeń odbywających się w Bydgoszczy miej zawsze pod ręką dzięki aplikacji mobilnej (Android i iOS).
______________________
Informacje o wydarzeniach przesyłajcie na adres wydarzenia@visitbydgoszcz.pl
______________________
Bydgoskie Centrum Informacji nie ponosi odpowiedzialności za jakiekolwiek zmiany miejsc, godzin i dat wydarzeń.