Piotr Woźniak - koncert
Gdzie?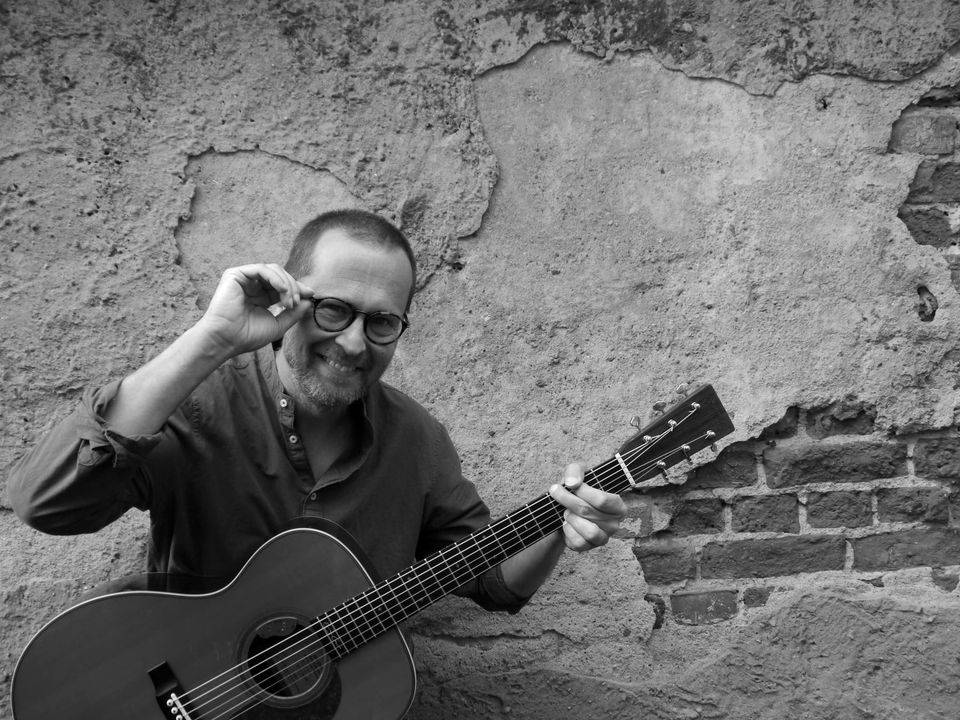 Gitarzysta, kompozytor, aranżer, producent –przede wszystkim jednak charyzmatyczny wokalista.To ta charyzma właśnie sprawia, że w po koncertowych recenzjach i opiniach najczęściej powtarza się słowo "magia". Ktoś na stronie internetowej napisał: "Jest pan pierwszym artystą, który zaczarował mnie bez wielkiego bandu, bez przeszkadzajek, perkusji,sekcji smyczkowej. Tylko Pana głos i gitara."Inna recenzentka zanotowała: "Za sprawą połączenia trzech składników: głosu, gitarowych aranżacji i tekstów jest w stanie zaczarować każdego (…) a kiedy do Piotra Woźniaka dołączyła wiolonczelistka, Anna Papierz, nikt już nie miał wątpliwości, że da się za pomocą ascetycznych środków uzyskać piorunujący efekt."Ale koncerty Piotra to także także często wspólne śpiewanie i duża dawka energii. W końcu to "człowiek o głosie jak maszyna parowa i wrażliwości baranka", jak zapowiedziano go przed jednym z koncertów… Nic dodać, nic ująć.Piotr występuje zarówno na kameralnych, klubowych koncertach, jak i na dużych, plenerowych festiwalach. Był gościem specjalnym Katie Melua podczas ostatniego koncertu w Sali Kongresowej w Warszawie.Często umieszczany w szufladce z napisem "poezja śpiewana". Żartuje, że jeśli do tej samej szufladki włożymy artystów, będących jego inspiracją – takich jak Nick Drake, Joni Mitchell czy Cat Stevens – to nie ma nic przeciwko.Program koncertowy to zarówno utwory autorskie, pochodzące z dwóch płyt artysty ("Dom na dachu" oraz najnowszej "Tata Adama"), a także obszerne fragmenty recitalu "Jak ze źródła",złożonego z autorskiego wyboru i opracowania polskich piosenek z początku lat 70 (m.in.Maryla Rodowicz, Czesław Niemen, Marek Grechuta). Grywa solo albo w duecie z fantastyczną wiolonczelistką/ ukulelistką Anną Papierz, najchętniej zaś – w trio (jako Piotr Woźniak w Trio),do którego dołącza jeszcze znakomity i wszechstronny gitarzysta Maciej Pruchniewicz."Tata Adama" to z pewnością najlepszy z dotychczasowych albumów w dorobku artysty – i jeden z najciekawszych piosenkowych, jakie ukazały się w ostatnim czasie na krajowym rynku.Co o tym decyduje? Najbanalniej mówiąc "ogólne wrażenie artystyczne", a w szczegółach:wszystko co się na nie składa, a więc mądre teksty, wyrafinowana warstwa muzyczna, wielka dbałość wykonawcza i producencka. To, dzięki czemu twórczość Woźniaka jest zarówno dojrzała, jak i bezpretensjonalna, naturalna, świeża." (Tomasz Janas, kultura.poznan.pl)
Dofinansowano ze środków Fundacji Agencji Rozwoju Przemysłu.
______________________
Kalendarz wydarzeń odbywających się w Bydgoszczy miej zawsze pod ręką dzięki aplikacji mobilnej (Android i iOS).
______________________
Informacje o wydarzeniach przesyłajcie na adres wydarzenia@visitbydgoszcz.pl
______________________
Bydgoskie Centrum Informacji nie ponosi odpowiedzialności za jakiekolwiek zmiany miejsc, godzin i dat wydarzeń.