Kwiaty. Sensoryczne spotkanie z książką i NAJmłodszymi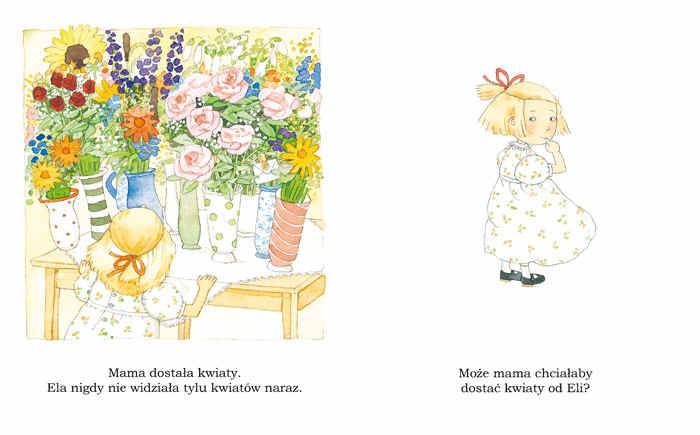 To drugie wydanie z zajęć zaplanowanych na 3 sierpnia.
Lato w pełni, zatem kwiatów wielka obfitość. Zapraszamy zatem na spotkanie z książkami o kwiatach i zmysłowymi doznaniami.
CzyTam Świat to formuła według pomysłu i prowadzenia Lucyny Brzezinskiej-Eluszkiewicz, obejmuje spotkania dla Rodziców (jak najbardziej dorosłych) i dzieci w wieku od 1,5 roku do 4 lat. Poznacie na nich NAJlepsze książki dla NAJmłodszych. W oparciu o te książki wybierzemy się razem na czytanie świata, przez wzrok, słuch, dotyk, smak, węch...
WARTO MIEĆ UBRANIA NA ZMIANĘ.
Tym razem miło też będzie, jeśli uda Wam się PRZYNIEŚĆ KWIATY.
WSTĘP WOLNY,
OBOWIĄZUJĄ ZAPISY, liczba miejsc jest ograniczona, DECYDUJE KOLEJNOŚĆ ZGŁOSZEŃ. Piszcie email na adres: biuro@nowe-pokolenie.pl, w temacie wpisujcie "sobota, 8".
Zajęcia realizowane są przez Fundacja Nowe Pokolenie Bydgoszcz, dzięki środkom pozyskanym z Ministerstwa Kultury i Dziedzictwa Narodowego.
Wykorzystana powyżej ilustracja pochodzi z autorskiej książki Catariny Kruusval pt. "Kwiaty od Eli" wydanej w Polsce przez Wydawnictwo Zakamarki (zresztą jak całą serię o tej sympatycznej dziewczynce).
______________________
Kalendarz wydarzeń odbywających się w Bydgoszczy miej zawsze pod ręką dzięki aplikacji mobilnej (Android i iOS).
______________________
Informacje o wydarzeniach przesyłajcie na adres wydarzenia@visitbydgoszcz.pl
______________________
Bydgoskie Centrum Informacji nie ponosi odpowiedzialności za jakiekolwiek zmiany miejsc, godzin i dat wydarzeń.