Urodziny Hoffmana - promocja Dzienników poety
Gdzie?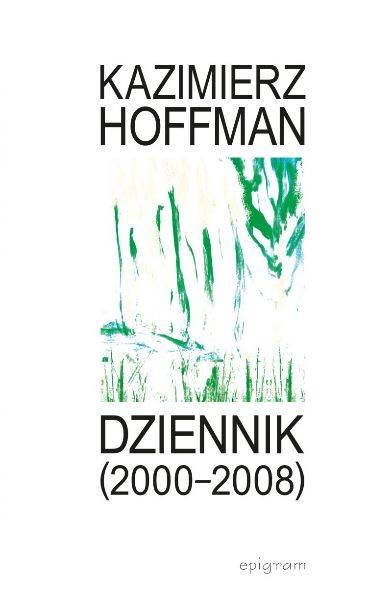 KPCK zaprasza 5 czerwca 2018, wtorek, godz. 18.00, do Salonu Hoffman KPCK, wstęp wolny:
"Dziennik (2000–2008) Kazimierza Hoffmana to dwa zeszyty w sztywnych okładkach. Inicjalny zapis w »zielonym« brulionie, zawierającym 192 strony formatu A5, pochodzi z 28 stycznia 2000 roku, ostatni, w »czerwonym« tego samego formatu A5 zawierający 100 stron z 27 października 2008. Ten drugi jest zapełniony w trzech czwartych objętości. Diarystyczne zapisy następują w porządku chronologicznym. Skupiają się na wielu wątkach: przede wszystkim, fundamentalnym dla Hoffmana — wątku poezji, wątkach poświęconych centralnej postaci wiary chrześcijańskiej — Jezusowi; filozofii, muzyce, malarstwu oraz życiu prywatnemu. Większość zapisów to jednak wiersze i ich robocze wersje. (…) Dziennik (2000–2008) przybiera w swym kształcie formę niemal poetycką, stanowi ważne dla czytelników Hoffmana dopełnienie jego twórczości". Grzegorz Kalinowski
Spotkanie będzie prowadził Grzegorz Kalinowski – redaktor ostatniego tomu wierszy Kazimierza Hoffmana pt. Znaki wydanego w Bibliotece "Kwartalnika Artystycznego. Kujawy i Pomorze" 10 lat temu.
Gość specjalny: Iwona Smolka – eseistka, krytyk literacki, powieściopisarka. Jest członkiem Stowarzyszenia Pisarzy Polskich i Prezydium Zarządu Polskiego Pen Clubu, od 2012 pełni funkcję wiceprezesa PEN Clubu. Wydała cztery powieści: Rozpad, Musisz siebie zjeść, Dom żywiołów, Skarpa. Autorka szkiców krytycznoliterackich poświęconych poezji. Ostatnio w Instytucie Mikołowskim ogłosiła Jawne i zakryte. Szkice o poezji (jeden z nich poświęcony jest poezji Kazimierza Hoffmana). Publikowała m.in. w "Twórczości", "Poezji", "Literaturze" , "Nowych Książkach", "Więzi", "Dekadzie Literackiej". Współpracowała z Radiem Wolna Europa i radiem BBC. W 1975 r. podjęła pracę w redakcji Publicystyki Kulturalnej Naczelnej Redakcji Literackiej Polskiego Radia, od 1990 r. objęła kierownictwo redakcji Publicystyki Kulturalnej Programu II PR i od tegoż roku prowadziła audycję pt. "Tygodnik Literacki" z udziałem Tomasza Burka i Piotra Matywieckiego. Przygotowywała cykle autorskich audycji m. in.: Ojcowie duchowi XX wieku, Dziedzictwo Biblii, Spotkania Poetów. Autorka słuchowisk opartych na tekstach literackich, m.in. prezentacja poezji Juliusza Słowackiego. 21 lutego 2005 r. Iwona Smolka wygłosiła laudację w czasie uroczystości wręczenia Kazimierzowi Hoffmanowi Nagrody Funduszu Literatury Polskiego PEN Clubu za całokształt twórczości poetyckiej. W październiku 2009 r. w Wyższej Szkole Gospodarki w Bydgoszczy odbyło się ogólnopolskie sympozjum "Poznawanie Kazimierza Hoffmana: horyzonty lektury". Wzięła w nim udział i wygłosiła wykład pt. Spójność kadencji. Jest laureatką wielu odznaczeń m. in. Krzyżem Kawalerskim Orderu Odrodzenia Polski i nagród m. in. Nagrody Polskiego Radia Złoty Mikrofon.
W części artystycznej z programem Ścieżkami poetów – zbiór piosenek do wierszy poetów polskich m.in.: Zbigniewa Herberta, Bolesława Leśmiana i Krzysztofa Kamila Baczyńskiego, wystąpią Apolinary POlek – śpiew, gitara akustyczna i Piotr Kajetan Matczuk – pianino.
______________________
Kalendarz wydarzeń odbywających się w Bydgoszczy miej zawsze pod ręką dzięki aplikacji mobilnej (Android i iOS).
______________________
Informacje o wydarzeniach przesyłajcie na adres wydarzenia@visitbydgoszcz.pl
______________________
Bydgoskie Centrum Informacji nie ponosi odpowiedzialności za jakiekolwiek zmiany miejsc, godzin i dat wydarzeń.