Dedykacja - spotkanie artystyczne
Gdzie?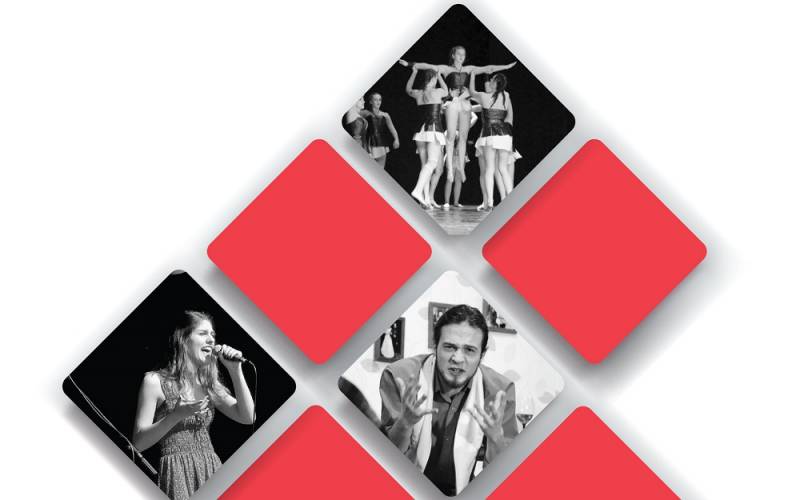 wstęp wolny
Koncert laureatów konkursów wojewódzkich oraz prezentacja nadchodzącej oferty kulturalnej KPCK.
Październik to miesiąc, w którym instytucje kultury inaugurują sezon artystyczny, przedstawiają ofertę programową. Jest to również dobra okazja do spotkań integrujących środowisko. Stąd spotkanie "Dedykacja", w ramach którego zaprezentują się laureaci tegorocznych konkursów wojewódzkich, które wspólnie z zaprzyjaźnionymi placówkami kultury organizowaliśmy.
W części artystycznej zaprezentują się m.in: Aleksandra Nowak (Żnin), Damian Kolasiński (Bydgoszcz), Julia Kordylak (Topólka), zdobywcy nagród głównych i tytułu "Najlepszy wykonawca roku 2017" na 17. Kujawsko-Pomorskim Młodzieżowym Konkursie Piosenki "Debiut" oraz Karolina Zielińska (Kowalewo-Pomorskie) - wyróżniona w tym konkursie. Marcelina Bociek (Bydgoszcz) to z kolei laureatka wojewódzkiego etapu 62. Ogólnopolskiego Konkursu Recytatorskiego, w kategorii poezja śpiewana.
Podczas spotkania zaprezentuje się również w monodramie "Ein volk, ein interpretation, ein führer" (wg Woody Allena "Obrona szaleństwa") Patryk Rybus, nagrodzony 3. miejscem na 62. Ogólnopolskim Konkursie Recytatorskim w Słupsku. Swoje wiersze wyróżnione w Konkursie Poetyckim dla dzieci i młodzieży w ramach XXIX Ogólnopolskich Literackich Spotkań Pokoleń Kobylniki 2017 zaprezentuje Martyna Woda z Kruszwicy. Spotkanie dedykujemy wszystkim instruktorom, nauczycielom zainteresowanych ofertą kulturalną regionu oraz współpracą.