FPP Narodowe czytanie "Rejsu"
Gdzie?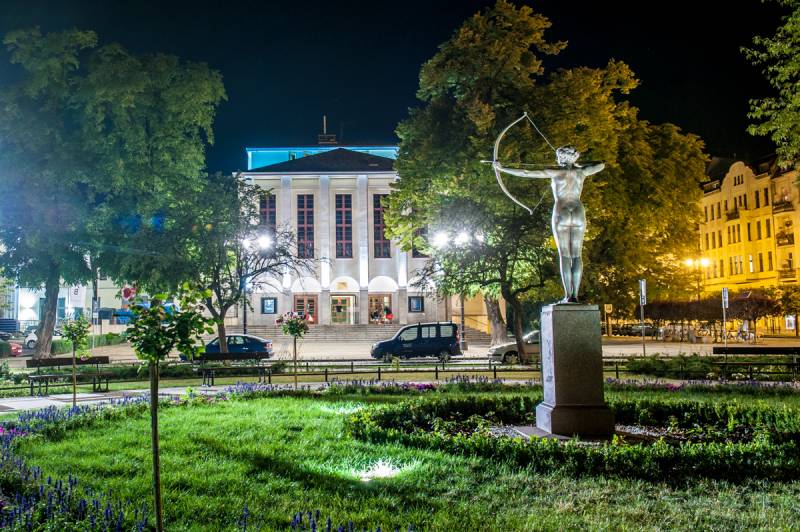 Festiwal Prapremier / Prapremiery Nie/Chciane
Narodowe czytanie "Rejsu"
data: 20.10.2017 godzina: 18:00
sala: Duża Scena "Rejs" to kultowy film. Jest czymś więcej niż sentymentalnym powrotem do czasów PRL-u. To statek pijany Polaków. To pijana w swoim ogłupieniu i zapętleniu Polska. To leczenie śmiechem z nas samych. To dwie energie i dwa porządki, od lat siłujące się ze sobą. Bartosz Szydłowski adaptację tego filmu ujął w ramy narodowego czytania scenariusza. Wysokie miesza się z niskim, zawodowe z amatorskim, głupie z przenikliwym, a przaśne z poetyckim. W kraju wszechpanujących Mamoniów i Sidorowskich, w tak pięknych okolicznościach przyrody... i niepowtarzalnej – powstaje spektakl, który wyciąga rękę do publiczności, obnażając równocześnie absurdy "dobrze zmieniającej" się Polski. Miejscem inscenizacji jest Duża Scena Teatru im. J. Słowackiego - kwintesencja mieszczańskości i narodowości". Złocenia, stiuki, pluszowe fotele, Kurtyna Siemiradzkiego oraz wielki żyrandol prowokują, do tego, aby zaburzyć ten przykurzony perfekcjonizm. Dzieje się to dzięki energii amatorów, którzy wprowadzają teatralne życie bliższe anarchii niż skonwencjonalizowanej formie.