Stanisław Soyka - Muzyka i słowa
Gdzie?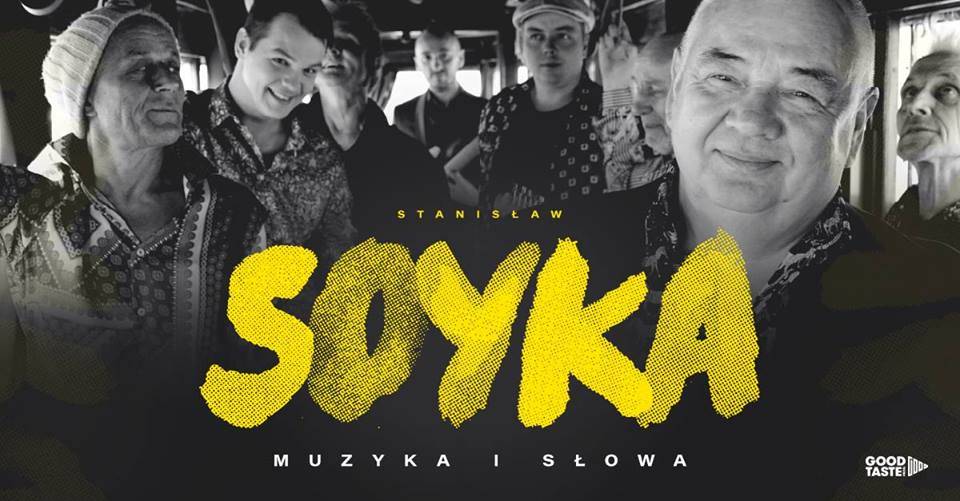 Bilety w cenie: 69 zł (strefa C), 99 zł (strefa B), 129 zł (strefa A)
Bilety dostępne na: www.eventim.pl/goodtaste, www.ebilet.pl, www.kupbilecik.pl oraz w sklepach sieci Empik i Media Markt.
Uwaga! Zakup biletów poza autoryzowanymi punktami sprzedaży (Facebook, aukcje internetowe itp.) stwarza ryzyko zakupu biletów nieoryginalnych lub nieważnych, które nie umożliwią wejścia na koncert.
Stanisław Soyka nie przestaje zaskakiwać! Artysta powraca wraz ze swoją nową płytą – Muzyka i słowa. Autor takich hitów jak Tolerancja czy Cud niepamięci już jesienią odwiedzi największe polskie miasta, by podzielić się ze słuchaczami swoimi najnowszymi kompozycjami.
Stanisław Soyka – polski wokalista popowy i jazzowy, pianista, gitarzysta, skrzypek, kompozytor i aranżer. Swoją karierę muzyczną rozpoczął w wieku 7 lat, śpiewając w chórze kościelnym. Jego talent został szybko zauważony i doceniony w świecie jazzowym. Swoje pierwsze solowe kroki stawiał mając zaledwie 19 lat. Aktualnie w dorobku Stanisława Soyki znajdziemy ponad 30 albumów, z których kilka osiągnęło multiplatynowe nakłady. Artysta ciągle się zmienia, dużo improwizuje, a mimo to jego kompozycje można poznać już po kilku pierwszych dźwiękach. Jest niezwykle charyzmatyczny – z łatwością podbija serca zgromadzonej publiczności. Jego muzyka to magiczny przekaz emocji, którymi chce się dzielić ze słuchaczami.
Muzyka i słowa jest pierwszym od prawie piętnastu lat, w pełni autorskim dziełem tego Artysty. Sam Soyka określa muzykę zamieszczoną na nim jako mieszankę folku, rythm'u, bluesa, reggae i ballady. Piosenki, pomimo różnorodności stylistycznej, są prostolinijne, prawdziwe i szczere. To muzyczne wyznanie bez podrasowania. Na płycie znajdują się utwory takie jak Polonez czy Tango, w których odnajdziemy cała amplitudę uczuć: miłość, zazdrość, ciepło, zimno, gorąco. Jest też pieśń o miłości do Warszawy "Lubię wracać do Warszawy", a także kompozycja szczególna, niewysłany list dojrzałego sześćdziesięcioletniego "chłopaka" do swych rodziców: Mamulu, Tatulu.
O swoich intencjach Stanisław Soyka mówi: "Chciałem pokazać piękno świata - świata przedstawionego tak po prostu, przez dzisiejszego mnie. Zależało mi na tym, by ta muzyka mogła przytulać, dawać przestrzeń i oddech. A także - by te piosenki były dostępne dla każdego, kto lubi śpiewać. A w tych tekstach, mam wrażenie, że jest normalnie; tam jestem dzisiejszy ja i - gdy będziecie Państwo ich słuchać - będzie mi miło móc tam Państwa spotkać".
______________________
Kalendarz wydarzeń odbywających się w Bydgoszczy miej zawsze pod ręką dzięki aplikacji mobilnej (Android i iOS).
______________________
Informacje o wydarzeniach przesyłajcie na adres wydarzenia@visitbydgoszcz.pl
______________________
Bydgoskie Centrum Informacji nie ponosi odpowiedzialności za jakiekolwiek zmiany miejsc, godzin i dat wydarzeń.