Film: "Polonia Restituta 1918-1920"
Gdzie?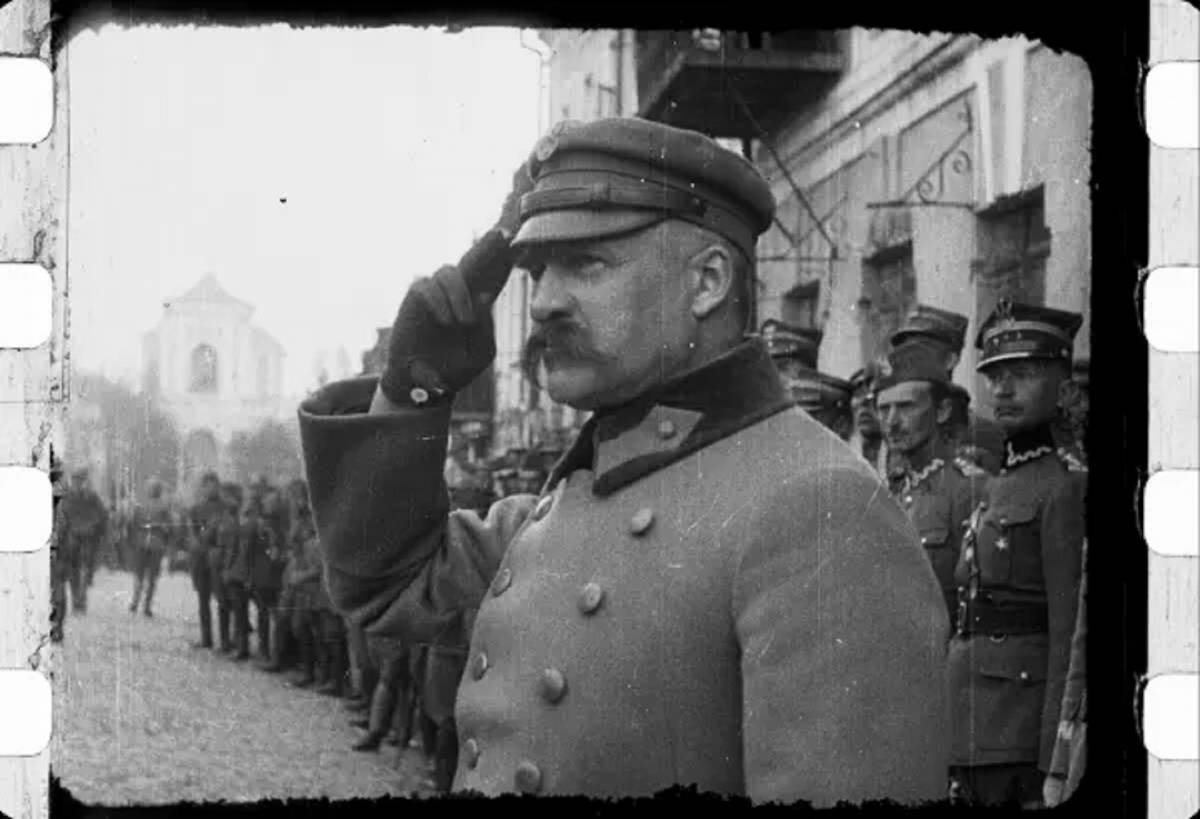 Polonia Restituta 1918-1920 to filmowa kronika wydarzeń, które przyczyniły się do odzyskania przez Polskę niepodległości oraz ukształtowania jej granic po latach zaborów. Film jest kompilacją archiwalnych ujęć dokonanych przez operatorów Sztabu Generalnego Wojska Polskiego w czasie walk toczących się, tuż po odzyskaniu przez Polskę niepodległości, zawiera sceny batalistyczne, autentyczne, ale także specjalnie zaaranżowane.
Obraz przedstawia wydarzenia, które przyczyniły się do odzyskania przez Polskę niepodległości i ukształtowania jej granic po latach zaborów. Ukazuje m.in.: niemiecką okupację Warszawy, walki z Ukraińcami o Galicję Wschodnią, wyzwolenie Wilna, wojnę polsko-sowiecką, sojusz polsko-ukraiński i zdobycie Kijowa, kontrofensywę polską w sierpniu i wrześniu 1920 r., zawarcie pokoju ryskiego oraz główne postaci tych wydarzeń m.in.: marszałka Józefa Piłsudskiego, premiera Leopolda Skulskiego, generała Edwarda Rydza-Śmigłego, generała Lucjana Żeligowskiego, Józefa Becka. Znaczna część filmu poświęcona jest Wojsku Polskiemu – jego wyposażeniu i uzbrojeniu. Widoczne są także m.in.: uroczystości, architektura miast i wsi, zniszczenia wojenne.
Przy realizacji Polonii Restituty wykorzystano autentyczne materiały z lat 1917-1921, nakręcone przez znanych i nieznanych operatorów. Ich producentem był Centralny Urząd Filmowy przy Naczelnym Dowództwie Wojska Polskiego. Zrekonstruowano też kilka sekwencji z lat późniejszych. Dzieło miało duże znaczenie propagandowe – ukazywało wysiłek narodu polskiego walczącego o odrodzenie swojego państwa, gdy pamięć o uwiecznionych wydarzeniach była ciągle żywa w społeczeństwie. Film przedstawiał sylwetki wybitnych postaci tamtego okresu oraz unikatowe ujęcia wydarzeń, które na trwałe wpisały się w historię Polski. To także swoista fotografia z epoki, obraz życia na ziemiach polskich u początków XX wieku (mieszkańcy i architektura polskich miast i miasteczek, krajobraz pól bitewnych, wygląd formacji wojskowych oraz ich wyposażenia).
Film zrealizowano w roku 1928 w związku z obchodami jubileuszu 10-lecia odzyskania niepodległości Polski, a uroczysta prapremiera w Operze Warszawskiej zgromadziła najwyższych dostojników państwa polskiego, dyplomatów i wybitnych przedstawicieli społeczeństwa. Nie zachował się w całości, odrestaurowane, zdigitalizowane fragmenty zachowanych kopii zmontowane zostały do obecnej, 52-minutowej wersji. W roku 2018 film Polonia Restituta został wpisany na Polską Listę Krajową Programu UNESCO "Pamięć Świata".
______________________
Kalendarz wydarzeń odbywających się w Bydgoszczy miej zawsze pod ręką dzięki aplikacji mobilnej (Android i iOS).
______________________
Informacje o wydarzeniach przesyłajcie na adres wydarzenia@visitbydgoszcz.pl
______________________
Bydgoskie Centrum Informacji nie ponosi odpowiedzialności za jakiekolwiek zmiany miejsc, godzin i dat wydarzeń.