Festiwal Prapremier - Twarzą w twarz
Gdzie?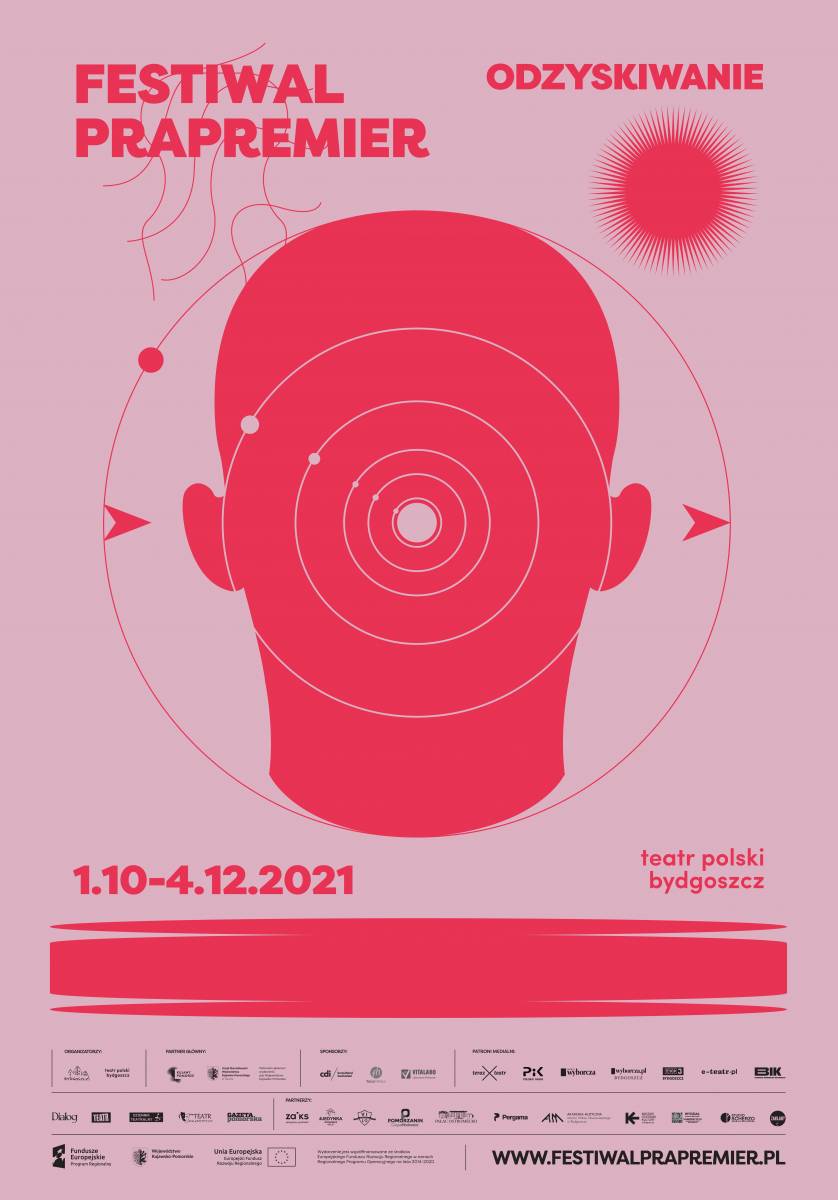 W dniach od 1 października do 4 grudnia w Teatrze Polskim w Bydgoszczy odbędzie się Festiwal Prapremier. Myślą przewodnią tegorocznej edycji Festiwalu będzie "odzyskiwanie". Chcemy odzyskiwać teksty współczesne wystawione jednokrotnie, tematy, które są pomijane przez współczesnych twórców, oraz inne teksty kultury, które nie są obecne w dyskursie teatralnym.
Swoich bohaterów zamykał na "wyspie" – w relacjach rodzinnych, w państwach objętych stanem wyjątkowym. Zamknięci w czterech ścianach, poddajemy próbie nasze więzi. Widzimy pod lupą relacje, które nam umykały w natłoku spraw. Przymusowa konfrontacja z drugim i sobą samym prowadzi do wglądu? Do szaleństwa? Zobaczymy się "jak w Zwierciadle"? Czy będziemy mieć odwagę, żeby stanąć, ze sobą i ostatecznym, twarzą w twarz? Bergman jest Przewodnikiem po czasie "kwarantanny" – zamknięcia, izolacji, wglądu i konfrontacji. Przeprowadza nas przez proces przemiany. Intymny proces transformacji i przewartościowania. I śmierci. Coraz mocniej dociera do nas, że nastał czas śmierci. Śmierci, której nie sposób pojąć, opłakać, zrozumieć. Czy chcemy tego, czy nie, śmierć potrzebuje reprezentacji, po to jest sztuka – film, teatr, literatura, sztuki wizualne – żeby dzięki reprezentacji nie dopuścić do traumatycznego, niewyrażonego zapisu lęku. Artysta wciąż poszukuje języka na oswojenie nieoswajalnego. Sztuka wciąż stara się wyprzedzić rzeczywistość. To powinność Sztuki. Próbować. [Maja Kleczewska, Łukasz Chotkowski]
reżyseria
Maja Kleczewska
Kalendarz wydarzeń
odbywających się w
Bydgoszczy
miej zawsze pod ręką dzięki
aplikacji mobilnej
(Android i iOS).
______________________
Informacje o wydarzeniach przesyłajcie na adres
wydarzenia@visitbydgoszcz.pl
______________________
Bydgoskie Centrum Informacji nie ponosi odpowiedzialności za jakiekolwiek zmiany miejsc, godzin i dat wydarzeń.