Letnia Akademia Ruchu w rytmach latynoamerykańskich
Gdzie?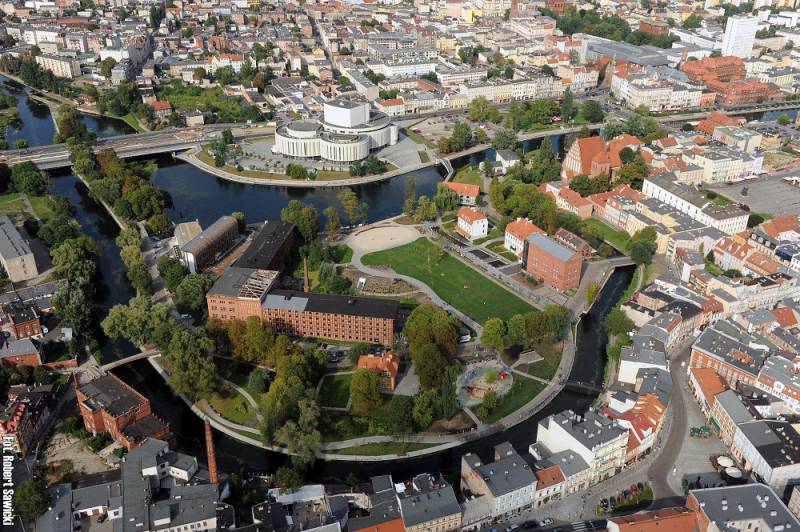 Ostatnie spotkanie (23.08.2015) p.n. "Tańczymy solo cha-chę i rumbę ze Szkołą Tańca Bohema" poprowadzi Mariusz Procelewski
Tym razem spróbujemy poruszać się w rytm kubańskiej cha-chy i rumby. Cha-cha to najmłodszy kubański, latyno-amerykański taniec towarzyski wywodzący się z rumby i mambo. W stylu i sposobie tańczenia zmieniał się bardzo często. Jego autorem był Pierre Lavelle. Początkowo ważna była forma staccato, która polegała na ostrym zginaniu i prostowaniu kolan. Z czasem została zastąpiona łagodniejszą, lecz równie rytmiczną akcją nóg. Forma taneczna cha-chy została ustalona dopiero w 1953. Po raz pierwszy zatańczono ten taniec w Niemczech w 1957, a Gerd Hadrich zademonstrował pierwsze kroki.
Rumba, drugi styl, który poznamy podczas zajęć, nazywany jest tańcem miłości lub tańcem namiętności. Rumba to taniec, wymagający dobrej koordynacji ruchów i znakomitej kondycji fizycznej. O tym tańcu nie decyduje jedynie technika, której można się nauczyć, ale zaangażowanie w taniec, zmysłowość. "Bohaterką" tego tańca jest kobieta, emanująca erotyzmem, który przenika każdy jej ruch, to na niej skupia się nasza uwaga. Rumba to przepełniony erotyzmem miłosny taniec, pełen zmysłowych gestów i wężowych ruchów całego ciała. Dobrze zatańczona rumba to wręcz miniprzedstawienie teatralne. Kobieta, która tańczy rumbę, jest odważna i zmysłowa - i to właśnie powinien podkreślać strój.
Zajęcia poprowadzi Mariusz Procelewski - instruktor tańca sportowego, posiadający najwyższą miedzynarodową klasę taneczną "S". Jest magistrem Akademii Wychowania Fizycznego i Sportu, brązowym medalistą Akademickich Mistrzostw Polski w tańcach latynoamerykańskich, wielokrotnym vice mistrzem i mistrzem Okregu Kujawsko - Pomorskiego, laureatem 2 miejsca w cyklu turniejów Grand Prix Polski Amatorów w tańcach latynoamerykańskich, laureatem 2 miejsca na Pucharze Polski oraz wielu innych prestiżowych nagród.
Szkoła Tańca "Bohema"
Partner projektu, z dużym powodzeniem, od sześciu już lat, działa na terenie Bydgoszczy, Białych Błot, Łochowa i od tego roku szkolnego w Szubinie. Prowadzi zajęcia dla dzieci, młodzieży i dorosłych. W BOHEMIE prowadzone są zajęcia taneczne z wielu technik - tańca współczesnego, hip hop-u, break dance, videoclip dance, dancehall, modern-jazz, taniec towarzyski.
Wstęp Wolny
Letnia Akademia Ruchu w rytmach latynoamerykańskich
Cykl plenerowych warsztatów, na których poznajemy aktywności ruchowe związane z kulturą innych krajów. Każde ze spotkań poświęcone jest innemu stylowi tańca z kręgu latynoamerykańskiego. W lipcu uczyliśmy się tańczyć brazylijską sambę i salsę wprost z Wysp Karaibskich. W sierpniu poznamy wywodzącą się z Dominikany bachatę oraz kubańską rumbę i cha-chę.
Tańczymy na Wyspie Młyńskiej co dwa tygodnie: 9 i 23 sierpnia. Spotykamy się zawsze o godzinie 10.00 (w razie deszczu w MCK). Zajęcia przeznaczone są dla Pań w każdym wieku i o różnym stopniu zaawansowania, tańczymy w wersji solo. Partnerami projektu są: Szkoła Tańca Bailamos, Szkoła Tańca Joanny Ossowskiej, Studio Tańca Adelante i Szkoła Tańca Bohema.
Zapisy:
Mailowo: dagmara.wroblewska@mck-bydgoszcz.pl