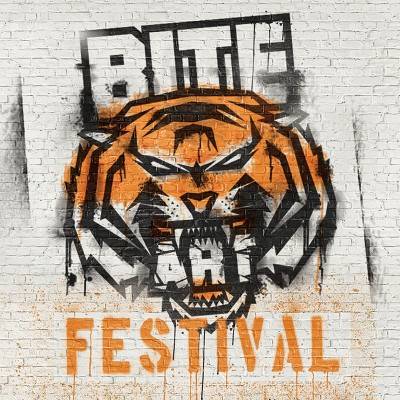 Muralami odmienią miasto
Już 8 czerwca rozpocznie się Bite-Art Festival – wydarzenie w całości poświęcone kulturze i sztuce w Bydgoszczy. Malarstwo, wystawy, muzyka, występy artystyczne, a to wszystko na ulicach miasta i w galeriach. W trakcie trwania festiwalu powstaną dwa murale, które będą inspirować bydgoszczan do nowego spojrzenia na street art.
Organizatorem wydarzenia jest grupa Bite-Art zrzeszająca artystów, osoby z pasją i miłośników sztuki w każdej postaci. Grupa powstała po to, aby zmieniać przestrzeń miejską na bardziej pozytywną i mobilizującą do kreatywnego działania. Temu też służyć ma Bite-Art Festival. Wydarzenie potrwa od 8 do 16 czerwca. Podczas tego tygodnia bydgoszczanie będą mogli przyjrzeć się sztuce ulicznej z bliska i spojrzeć inaczej na znane im od lat zakątki miasta. - Festiwal Bite-Art jest miejscem dla wszelkich odmian sztuki miejskiej. Nasz cel to upiększanie otoczenia poprzez sztukę dostępną dla każdego na ścianach bydgoskich budynków, na ulicach miasta jak i w galeriach, kawiarniach czy klubach – mówi Michał Szlachta, koordynator wydarzenia. - Festiwal ma rozbudzić wśród bydgoszczan zainteresowanie szeroko rozumianą kulturą, sztuką oraz lokalną twórczością artystyczną. Chcemy inspirować do twórczego spędzania wolnego czasu i rozwijania talentów – dodaje.
Ważnym punktem festiwalowego programu będą murale. Na budynkach przy ulicy Cieszkowskiego oraz przy ulicy 20 stycznia - namalują je Julian Nowicki oraz Tomasz Śmieszkoł. W tym roku stawiamy na murale historyczne, które wkomponują się w zabytkowe ulice na który będą realizowane. Projekty murali są uzgodnione z plastykiem miejskim Markiem Iwińskim – mówi Michał Szlachta. - Bydgoszcz ma ogromny, niewykorzystany potencjał doświadczonych artystów z nurtu urban art, którzy tworzą murale na całym świecie, a ich obrazy są pożądane wśród światowych kolekcjonerów. Ich rodzinne miasto powinno być jedną z galerii gdzie ich twórczość można zobaczyć, podziwiać – dodaje.
Partnerami sponsorującymi festiwal są: Moderator-Inwestycje, Cukiernia Sowa oraz Farby Kabe.
Festiwal trwa od 8 do 16 czerwca, a w nim:
Murale wielkoformatowe:
ulica Augusta Cieszkowskiego
(partnerzy: Moderator-Inwestycje, Farby Kabe)
ulica 20 Stycznia 1920
(partnerzy: Cukiernia Sowa, Farby Kabe)
Artyści: Julian Nowicki, Tomasz Śmieszkoł
Dwie mniejsze formy streetartowe
Artyści: www.bite-art.com
Piątek, 8 czerwca
18:00 - wernisaż wystawy "Kolory pasji" Hala Pomp ul. Gdańska 242
(wystawa trwa do 16 czerwca)
Artyści: Grażyna Szlachta
Sobota, 9 czerwca
15:00 – 18:00 – Plac Teatralny - Procesy twórcze dające możliwość
podejrzenia artystów w 'akcji' jak tworzą w czasie rzeczywistym
- artyści których prace będą prezentowane podczas wystawy
'Young and Inspired' w Bydgoskim Centrum Sztuki
(wernisaż odbędzie się tydzień później czyli 15 czerwca o godz 18:00)
21:00 - Flash Mob - Plac Teatralny - Kolory Bydgoszczy
(w ramach festiwalu 'Weekend legend i tradycji bydgoskich')
Środa, 13 czerwca
18:00 - otwarcie wystawy "Czy to widzisz?" - Parzymy Tutaj ul. Długa 61
(wystawa trwa do 16 lipca)
Artyści: Marlena Szczółko
Czwartek, 14 czerwca
18:00 - otwarcie wystawy "Wiatr i Woda" - Przystań Bydgoszcz ul. Tamka 2
(wystawa trwa do 30 lipca)
Artyści: Waldemar Zyśk
Piątek, 15 lipca
18:00 - wernisaż wystawy "Young and Inspired"
- kolektyw artystyczny Saloon Rebels
Bydgoskie Centrum Sztuki ul. Jagiellońska 47 (wystawa potrwa do 29 sierpnia)
Artyści: Swag, Wild Cherry, Someart, Mike Ortalion
21:00 Afterparty - Piątkowy Soundcheck (Nocny i Paragrah 51)
To2 ul. Długa 9
Sobota, 16 czerwca
14:00 – 17:00 Artyzm uliczny, rozmaitości - kolektyw artystyczny Bite-Art; WakePark Bydgoszcz ul. Gdańska 173-175
20:30 Afterparty - Bass Astral X Igo (impreza biletowana)
WakePark Bydgoszcz ul. Gdańska 173-175
Każdy, kto w wolnym czasie poświęca się twórczości artystycznej i chciałby zaprezentować efekty swoich działań innym, może skontaktować się z grupą Bite-Art. Festiwal współfinansowany jest przez Miasto Bydgoszcz. Szczegóły festiwalu oraz profile artystów dostępne na stronie www.bite-art.com.
______________________
Kalendarz wydarzeń odbywających się w Bydgoszczy miej zawsze pod ręką dzięki aplikacji mobilnej (Android i iOS).
______________________
Informacje o wydarzeniach przesyłajcie na adres wydarzenia@visitbydgoszcz.pl
______________________
Bydgoskie Centrum Informacji nie ponosi odpowiedzialności za jakiekolwiek zmiany miejsc, godzin i dat wydarzeń.