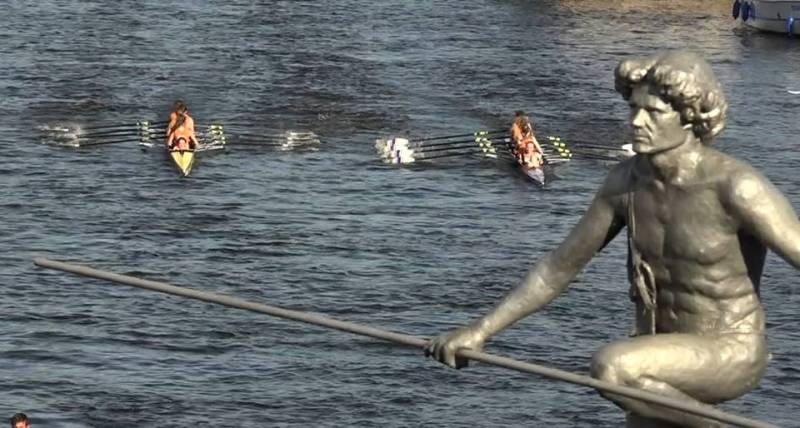 Wtorki Wioślarskie
8 maja, 22 maja, 5 czerwca i 22 czerwca. Finałowe zawodny odbędą się w piątek, 22 czerwca i będą częścią tegorocznego Bydgoskiego Festiwalu Wodnego "Ster na Bydgoszcz".
Start zawsze od godz. 16.00 z metą przy przystanku Bydgoskiego Tramwaju Wodnego na Rybim Rynku w Bydgoszczy. Wtorki Wioślarskie to jedyne w swoim rodzaju zawody wioślarskie na dystansie 300 metrów dla zawodników kategorii wiekowej młodzik i junior. Wioślarki i wioślarze rywalizują ze sobą w trakcie czterech edycji ligi zdobywając punkty. Wygrywa ta osada, która wywalczy najwięcej punktów. Jednocześnie to wspaniały trening, który pozwala młodym sportowcom na uczestniczenie w regatach (czasami pierwszy raz!), poczucie stresu przedstartowego, emocji, smaku zwycięstwa, nauki, wyciągania wniosków po każdym starcie i dobrej zabawy. W tym roku w przerwach technicznych (wymiana łodzi wioślarskich między osadami) odbędzie się Kajakowa Liga Czwórek zorganizowana przez bydgoskie kluby kajakowe. Przy okazji będzie można porozmawiać z trenerami, zawodnikami i uzyskać więcej informacji na temat naborów do wioślarskich klas sportowych, które są prowadzone w Bydgoszczy.
Cena wstępu czy udziału: bezpłatne
Kontakt do Organizatora: http://www.wioslarstwo.bydgoszcz.pl/
https://www.facebook.com/bydgoskiewioslarstwo
______________________
Kalendarz wydarzeń odbywających się w Bydgoszczy miej zawsze pod ręką dzięki aplikacji mobilnej (Android i iOS).
______________________
Informacje o wydarzeniach przesyłajcie na adres wydarzenia@visitbydgoszcz.pl
______________________
Bydgoskie Centrum Informacji nie ponosi odpowiedzialności za jakiekolwiek zmiany miejsc, godzin i dat wydarzeń.