Light graffiti - warsztaty multimedialne dla seniorów
Gdzie?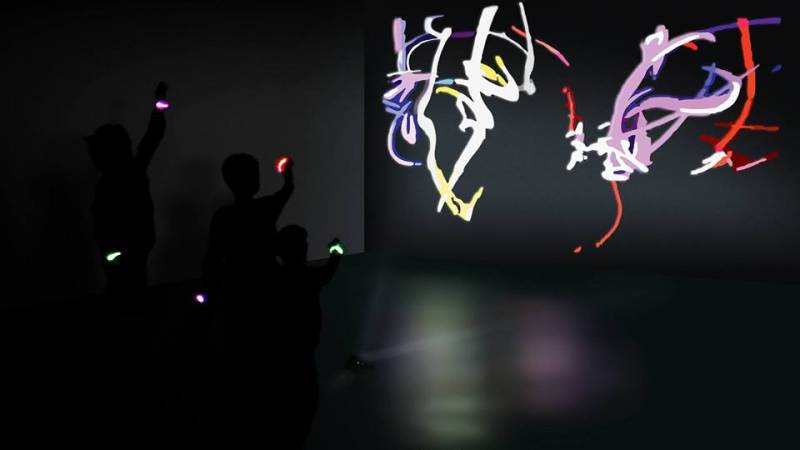 Warsztaty dla seniorów w grupach do 10 osób. Zajęcia dla seniorów mają na celu zmotywowanie do aktywności ruchowej. Projekt pokazuje możliwości płynące z zastosowania nowych technik tworzenia na żywo różnorodnych, barwnych obrazów i dźwięków co jest jednocześnie okazją do wspaniałej zabawy. Godzinne warsztaty odbędą się 21 maja o godz. 17.30 w Salonie Hoffman Kujawsko-Pomorskiego Centrum Kultury w Bydgoszczy. Wstęp 10 zł – bilety od 19.04.2019 do nabycia w siedzibie KPCK oraz na www.biletyna.pl.
W ramach spotkania proponujemy uczestnikom 2 formy:
Instalacja, w której interakcja pomiędzy uczestnikiem a projekcją wideo następuje dzięki użyciu techniki "light graffiti". Jest to autorska technika wideo, w której ślady światła są cyfrowo chwytane i zachowane w projekcji wideo, obrazy powstają więc pod wpływem ruchu. Program komputerowy śledzi ich ruchy przy pomocy kamery i prezentuje trajektorię poruszającego się ciała w projekcji wideo. Prowadzi to do tworzenia wirtualnych obrazów na żywo.
Instalacja interaktywna integrująca ruch uczestnika z dźwiękiem, w której ruch ten jest filmowany i przekazywany do komputera. Komputer zamienia współrzędne przemieszczającego się ciała w dźwięk. W ten sposób uczestnik używając jedynie ruchu swojego ciała może intuicyjnie i bez teoretycznego przygotowania kształtować swój dźwiękowy performance.
Warsztaty poprowadzą Michał Osowski i Patrycja Lewandowska.
Michał Osowski – twórca interdyscyplinarny działający w Holandii i w Polsce. Studiował w Instytucie Sonologii (muzyka elektroakustyczna) w Królewskim Konserwatorium w Hadze i kompozycję w Konserwatorium Muzycznym w Rotterdamie, jak również techniki interaktywne w IRCAM w Paryżu. Specjalizuje się w tworzeniu interaktywnych systemów integrujących ruch fizyczny z dźwiękiem i projekcją wideo.
Patrycja Lewandowska – tancerka, choreografka, instruktorka tańca. Naukę rozpoczynała w Teatrze Tańca Gest w Bydgoszczy, ukończyła studia na Akademii Muzycznej im. G. i K. Bacewiczów w Łodzi na specjalizacji Choreografia i Techniki Tańca. Uczyła się w Studium Tańca Współczesnego MTT przy Teatrze Muzycznym Capitol we Wrocławiu. Ukończyła studia podyplomowe na AWF w Warszawie gdzie doskonaliła swoje umiejętności w jodze i technikach relaksacyjnych.
______________________
Kalendarz wydarzeń odbywających się w Bydgoszczy miej zawsze pod ręką dzięki aplikacji mobilnej (Android i iOS).
______________________
Informacje o wydarzeniach przesyłajcie na adres wydarzenia@visitbydgoszcz.pl
______________________
Bydgoskie Centrum Informacji nie ponosi odpowiedzialności za jakiekolwiek zmiany miejsc, godzin i dat wydarzeń.