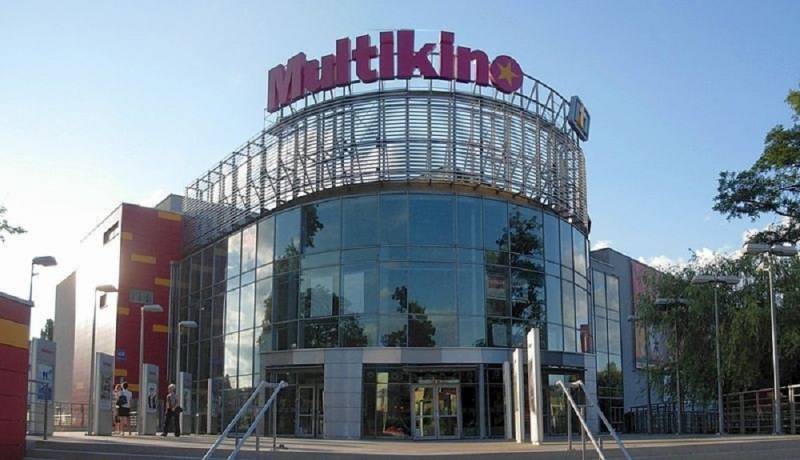 Filmowy Sylwester 2016 w Multikinie - Baw się razem z nami podczas tej wyjątkowej nocy!
Sylwester w Multikinie to propozycja dla wszystkich fanów kina, którzy chcą spędzić tę wyjątkową noc w prawdziwie filmowej atmosferze. Kinomaniacy podczas Sylwestra 2016 będą mogli obejrzeć przedpremierowe tytuły oraz starannie dobrane hity mijającego roku.
Sylwester w Multikinie to coroczna impreza, na której fani kina mogą spędzić
tę wyjątkową noc w prawdziwie filmowej atmosferze. W tym roku zabawa odbędzie się
w Multikinach: Bydgoszcz, Gdańsk, Katowice, Kraków, Lublin, Olsztyn, Poznań 51, Rzeszów, Szczecin, Warszawa - Targówek, Warszawa - Ursynów, Warszawa - Wola, Warszawa - Złote Tarasy, Wrocław - Arkady oraz Zabrze.
Na filmową ucztę przygotowaliśmy dwa pakiety, które z pewnością zadowolą naszych gości.
W pierwszym pakiecie ("Koneser") goście będą mieli okazję uśmiechnąć się podczas przezabawnej "Boskiej Florence" z Meryl Streep, przedpremierowo obejrzą ostatni film Andrzeja Wajdy "Powidoki" oraz zobaczą "Frankensteina" z Benedictem Cumberbatchem w roli Monstrum, czyli świetnie przyjęte przedstawienie teatralne
z National Theatre z polskimi napisami na wielkim ekranie.
W drugim pakiecie ("Komedia") goście obejrzą najlepszą polską komedię romantyczną ostatnich lat, czyli "Planetę Singli", dodatkowo zaś zobaczą przedpremierowo dwie świetne produkcje: rodzime "Po prostu przyjaźń" w gwiazdorskiej obsadzie oraz rozśpiewane "La la land" z Emmą Stone i Ryanem Goslingiem.
Ponadto widzowie otrzymają także: welcome drink, lampkę wina musującego
o północy oraz produkty barowe w cenie biletu (średni popcorn, średnie nachos oraz dwa dowolnie wybrane napoje gazowane: Coca-Cola, Cola-Cola Zero, Fanta, Sprite).
Ceny biletów:
Bydgoszcz: 79,00 PLN,
w dniu eventu 99,00 PLN
Bilety na Sylwestra 2016 w Multikinie można zakupić w kasach biletowych oraz na stronie www.multikino.pl od 29 listopada do 30 grudnia 2016. W dniu wydarzenia sprzedaż tylko w kasach kina.